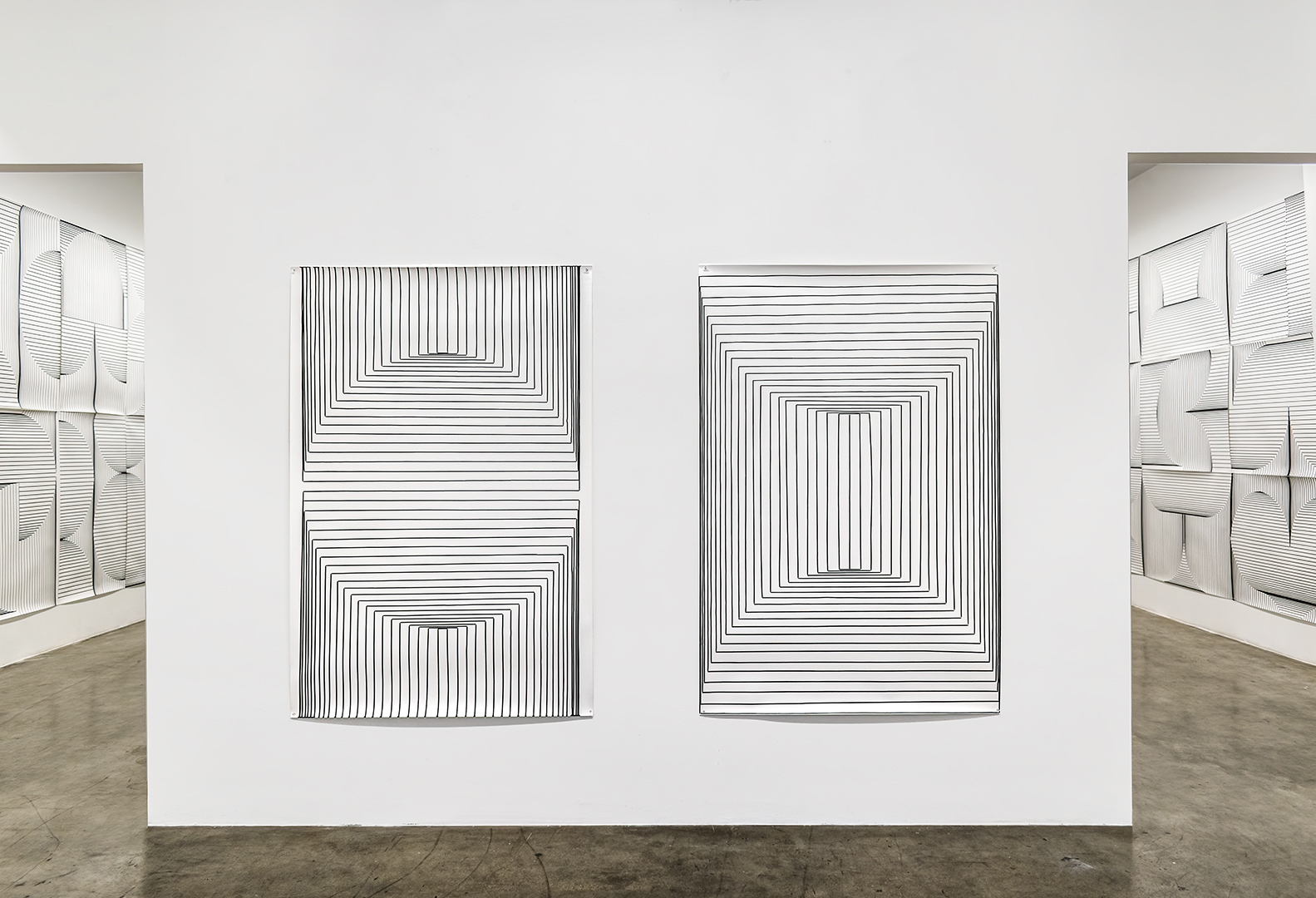 Los Angeles, CA - PRJCTLA is pleased to present Los Angeles-based Tim Hawkinson in the gallery's first solo exhibition for the established multidisciplinary artist. Hawkinson's studio-centric practice reveals a long standing commitment to discovery and an inventive process of problem solving in the creation of his work.
In "Drip Drawings", Hawkinson presents a new series of large-scale drawings in which he continues to explore new creative processes and material. Fascinated by the inner workings of systems and the transformative potential of process and hand-making, Hawkinson explores different natural phenomenon in these new works that could be described as collaborations with gravity or studies in fluid ballistics.
With the simplest geometric figure as genesis, Hawkinson begins with a template in which points describing a circle become the initiating sites for a gradient of parallel drips which, when running off the steep inclination of the arc, are densely packed but gradually thin as the arc levels. The drips themselves are rendered with the aid of a tool designed by Hawkinson for the express purpose of feeding precisely measured rivulets of ink onto paper. The tool - similar to a tattoo artist's needle in appearance but more like a micro water gun in application - is used in combination with a suction device that allows the artist to terminate each drip at its most critical point in the fluid's trajectory.
To make a drawing, a sheet of paper is mounted on a large turntable fixed horizontally to the wall. Hawkinson applies India ink to the paper as prescribed by the template, finishing each drip with a blast of negative air pressure. He then rotates the paper and repeats the process from different angles. Through this method of rendering volume in a variety of combinations and inversions, more complex geometric forms emerge. Spheres, arches, bulges and dimples take on geographical features such as hills and valleys and ultimately (as seen in the later drawings) anthropomorphic qualities.
As the compositions become more complex, a sort of form-based language emerges. In titling individual drawings, the artist found an onomatopoetic system for identifying these individual forms which, when applied sequentially to a given drawing, created a strange perhaps alien-sounding utterance evoking both the primitive and the futuristic simultaneously.
Simple yet complex the new drawings may seem on first encounter reminiscent of 1960's Op Art or renderings of Deco architecture. However, upon closer examination, the drawings exhibit a spontaneity and handmade quality that defies such categorization. These works build upon Hawkinson's exploration and interest in process and unique applications of different materials to express his ideas. Behind the multitude of media and subjects he addresses is an underlying approach that is about discovery, problem solving and invention.
Tim Hawkinson was born in San Francisco in 1960 and received his BFA from San Jose State University before moving to Los Angeles in 1984 (MFA 1989, University of California, Los Angeles), where he remains currently based.
Hawkinson's work has been exhibited internationally with solo museum shows at the Museum of Contemporary Art, Sydney; J. Paul Getty Museum, Los Angeles; Whitney Museum of American Art, New York; Los Angeles County Museum of Art; and the Hirshhorn Museum and Sculpture Garden, Washington D.C., among others. His work is in numerous collections including the Smithsonian American Art Museum, Washington, D.C.; Whitney Museum of American Art; San Jose Museum of Art, California; J. Paul Getty Museum; Museum of Contemporary Art, Los Angeles; and the Los Angeles County Museum of Art.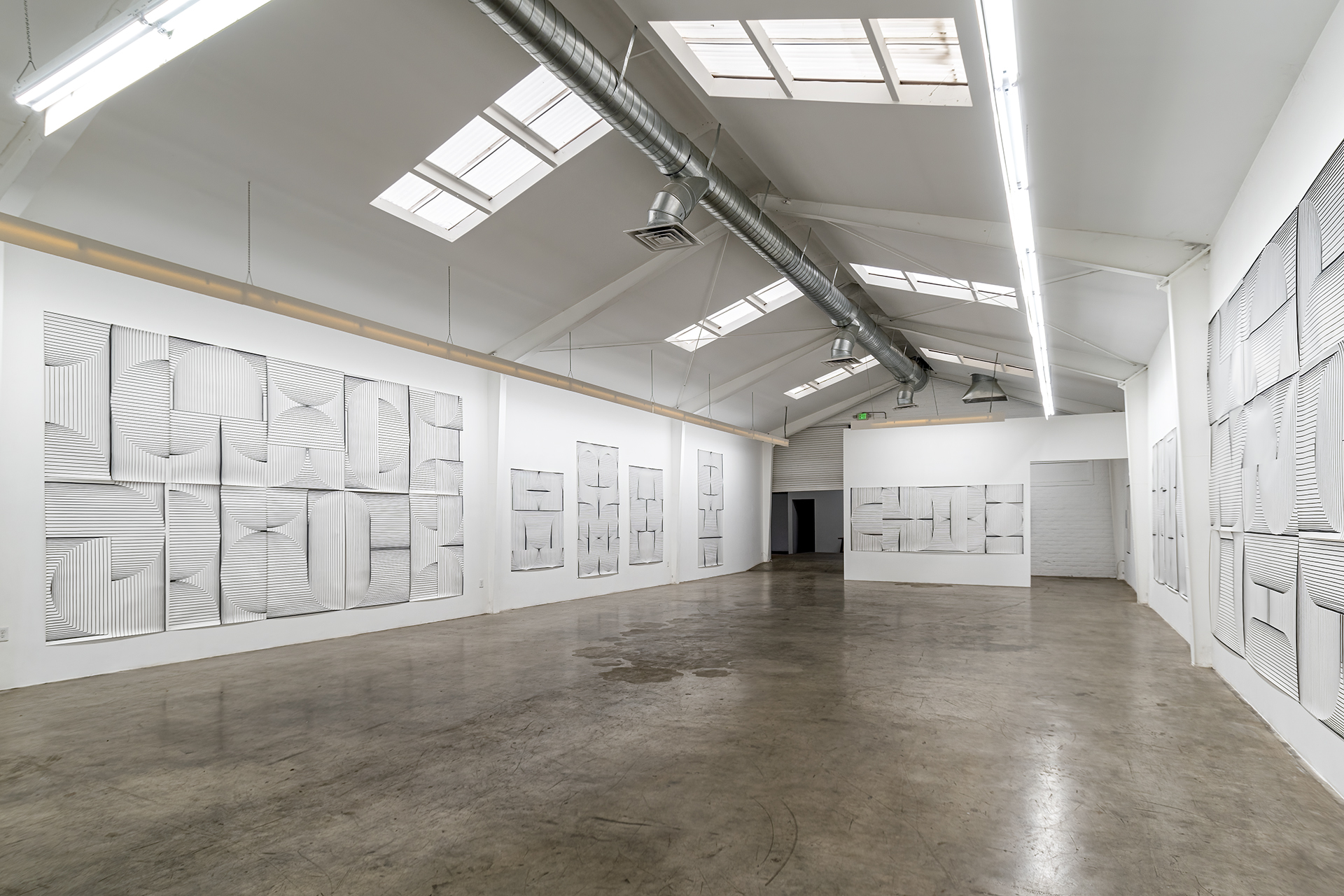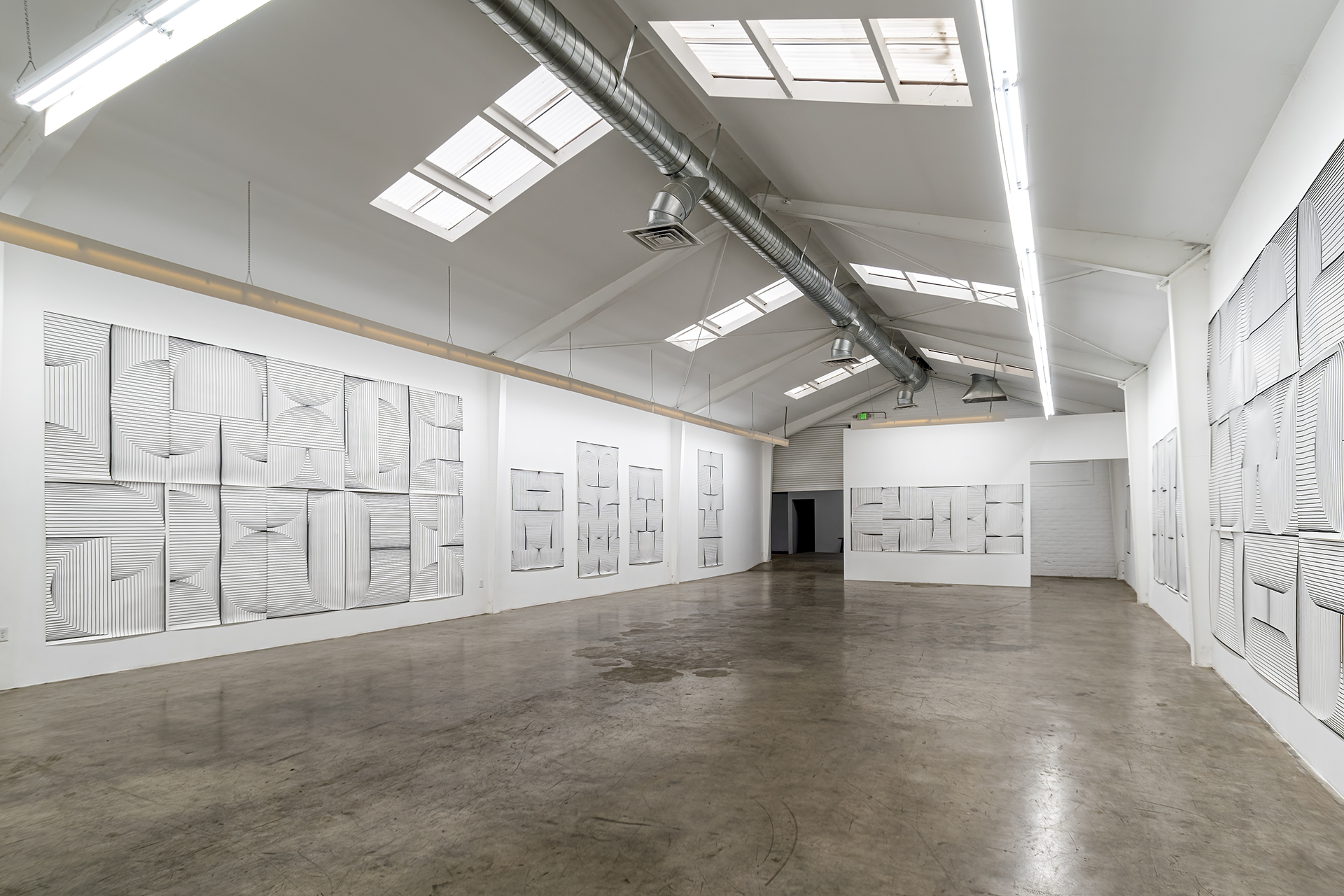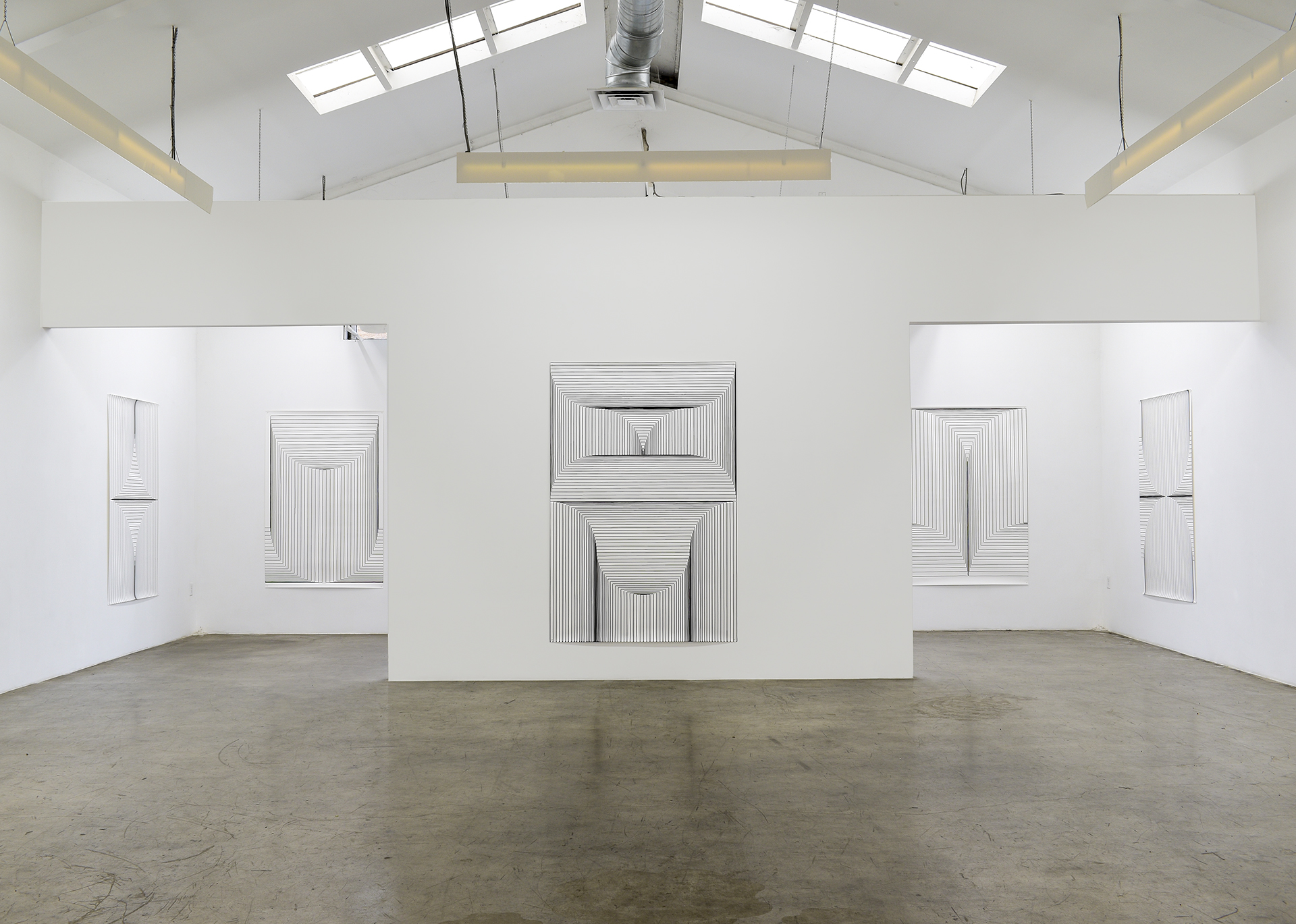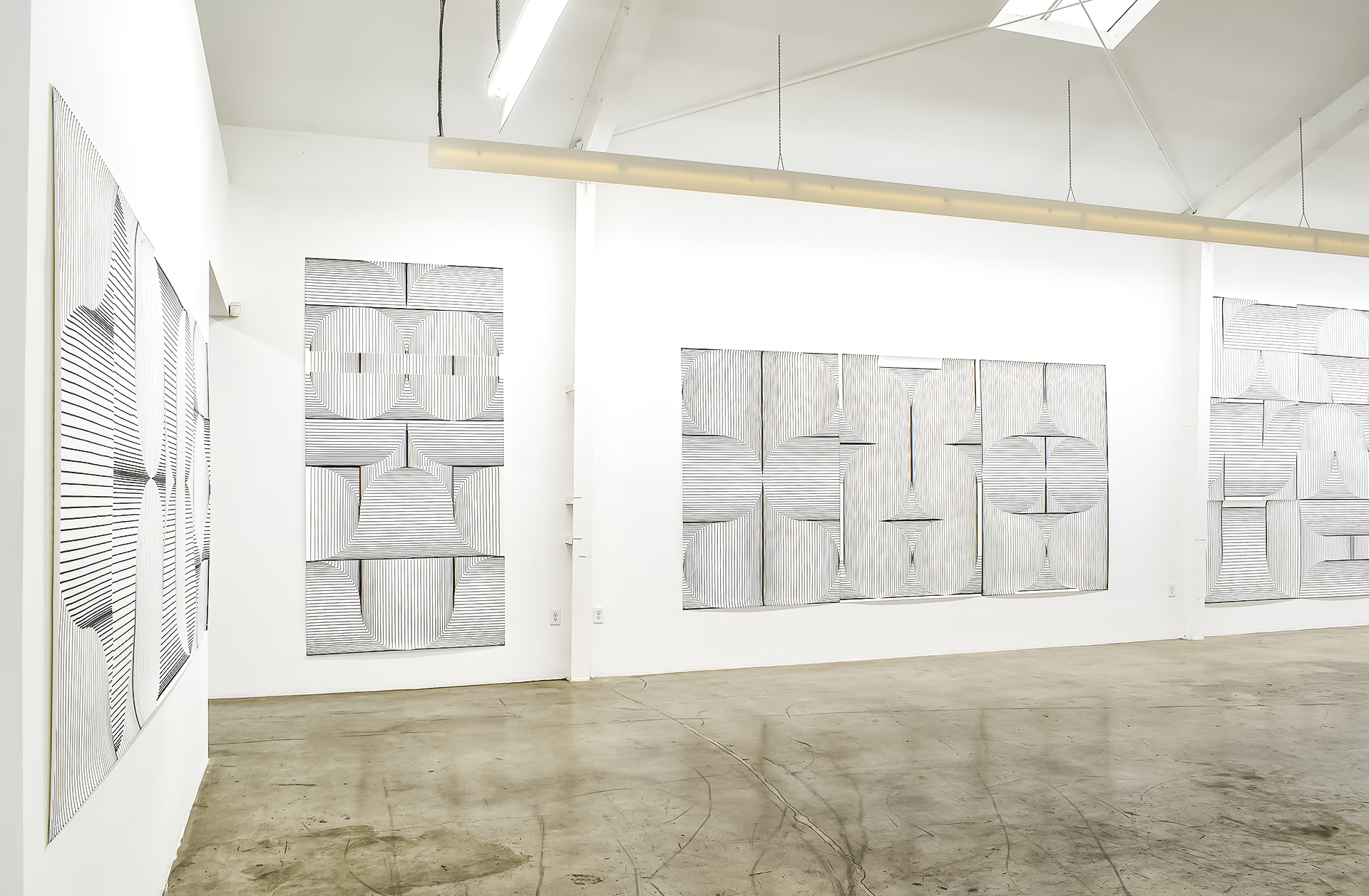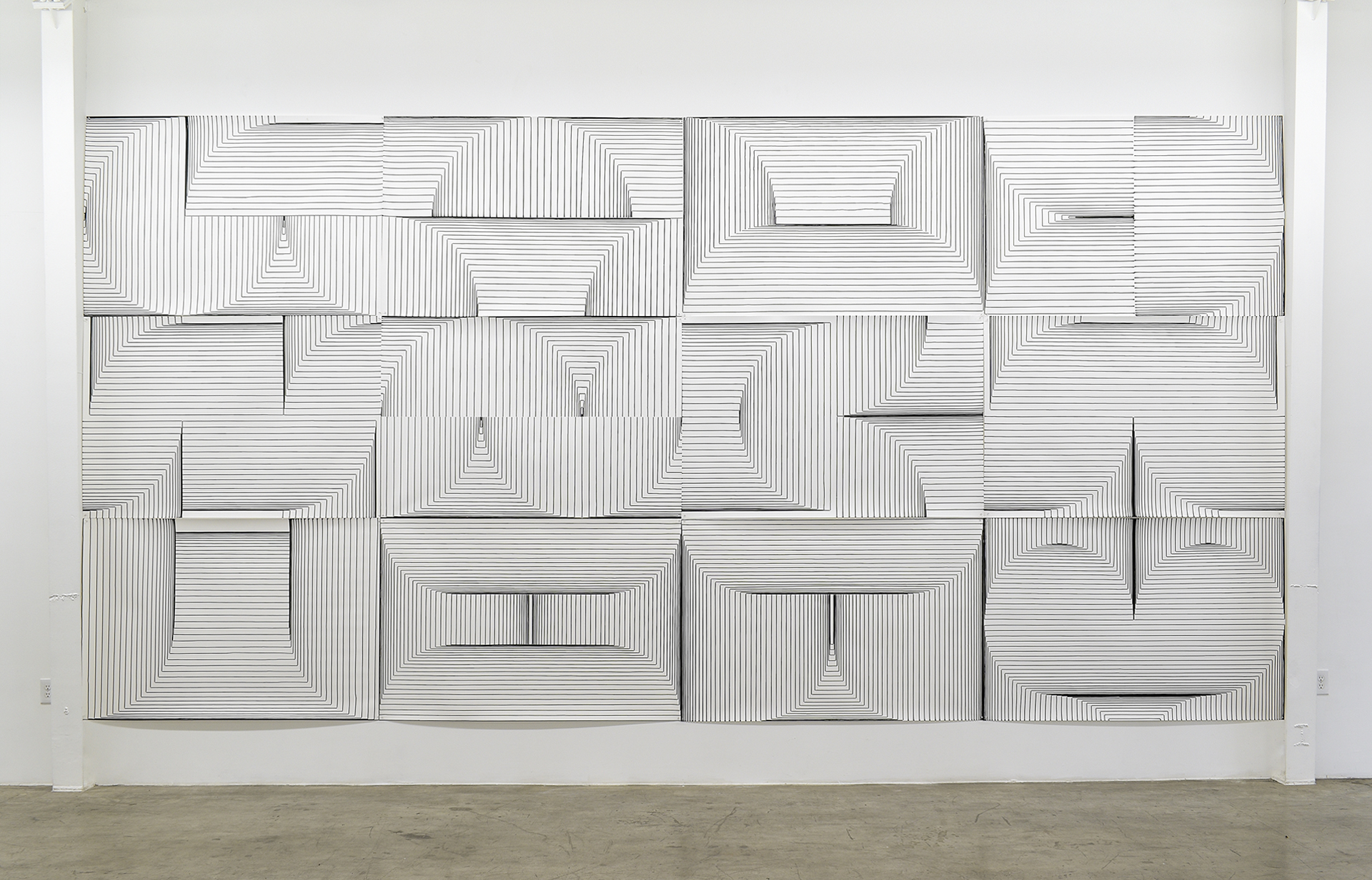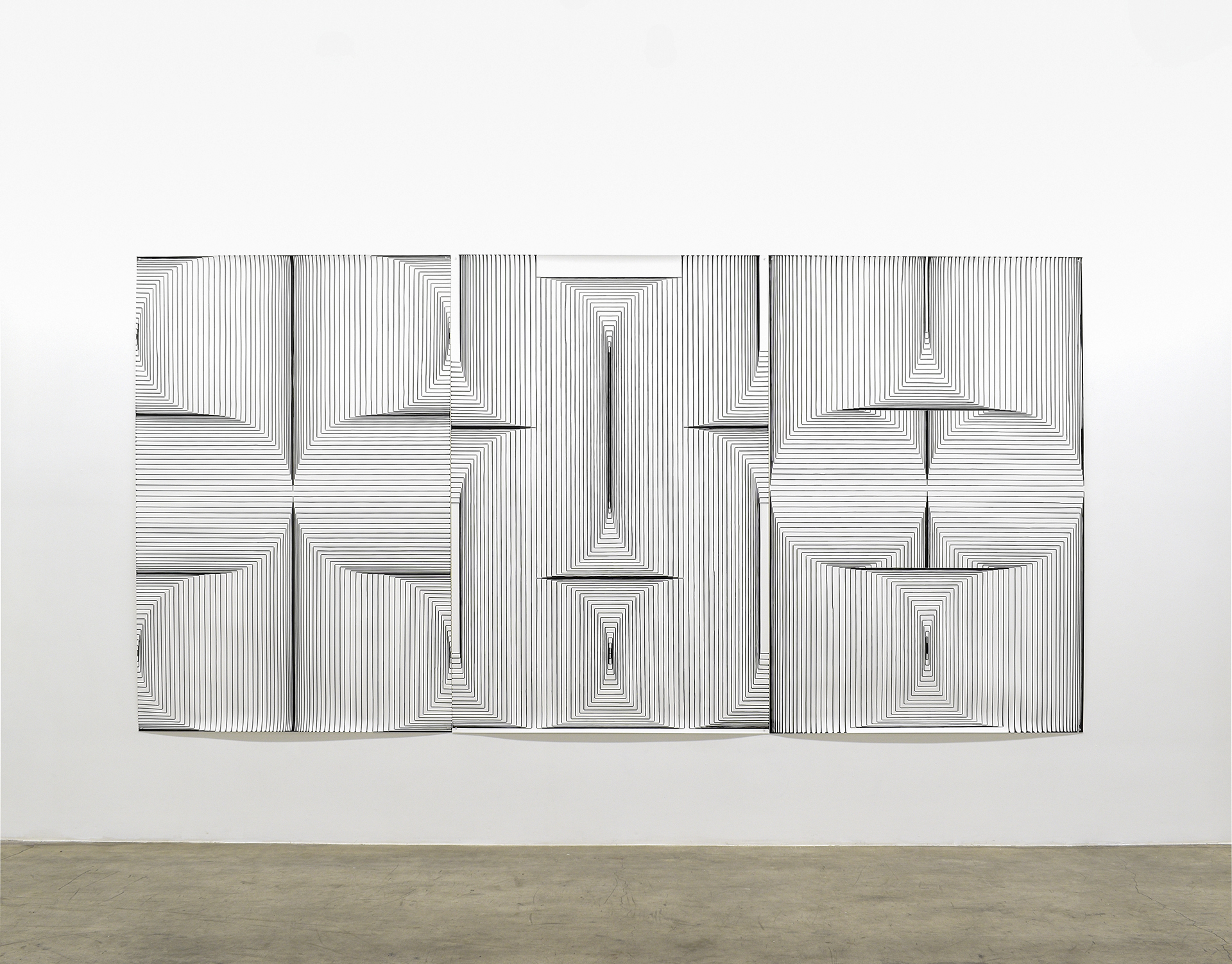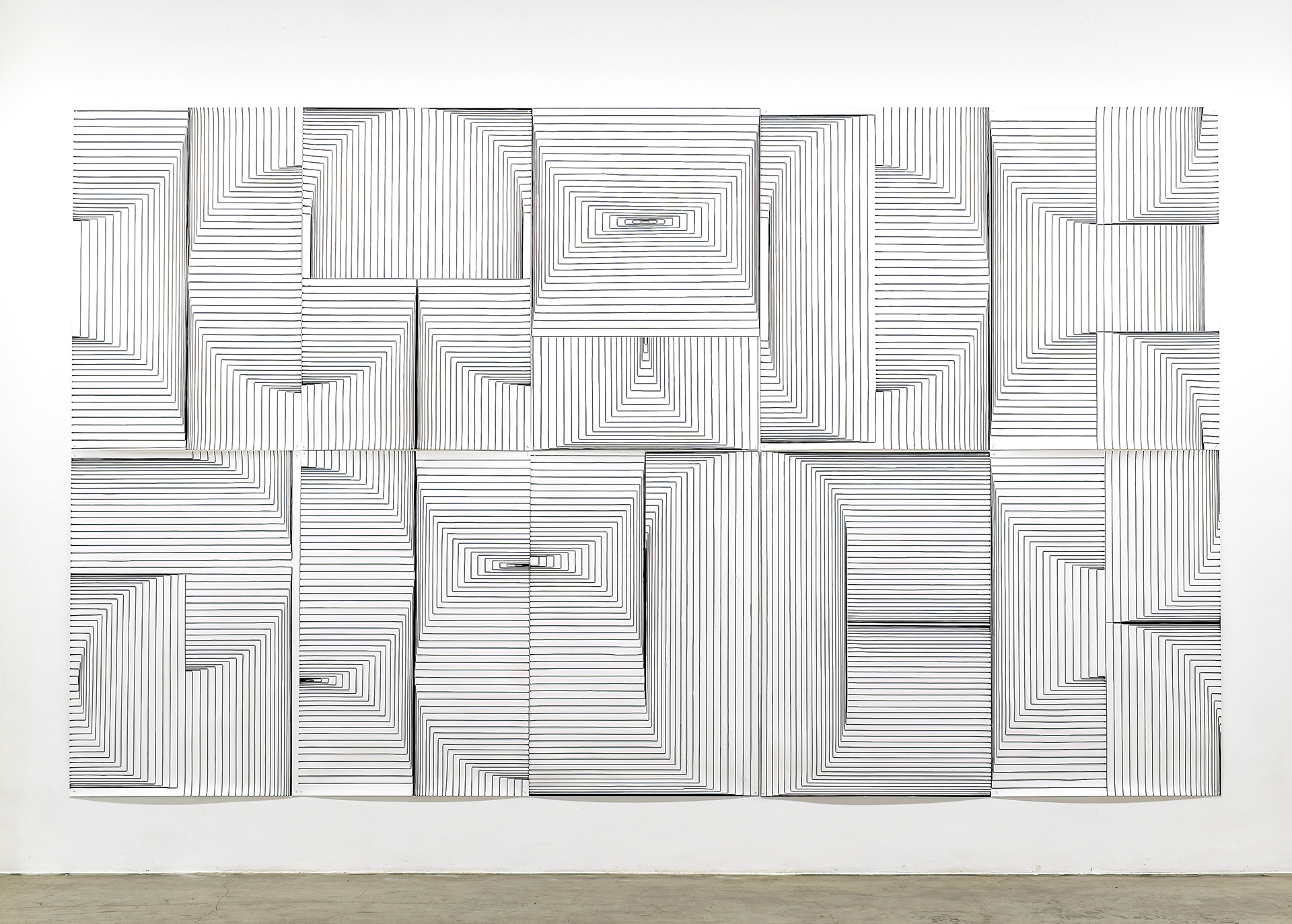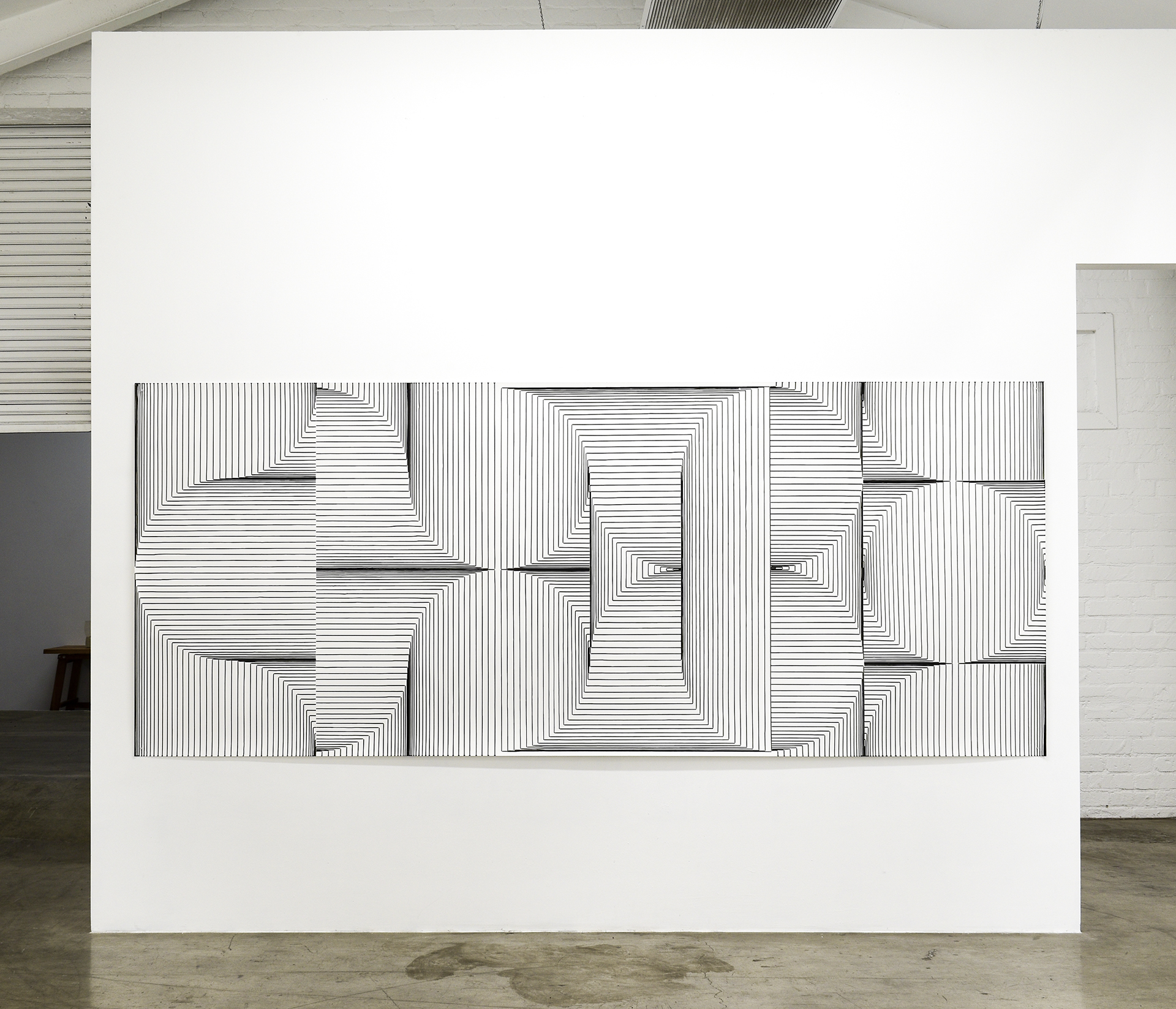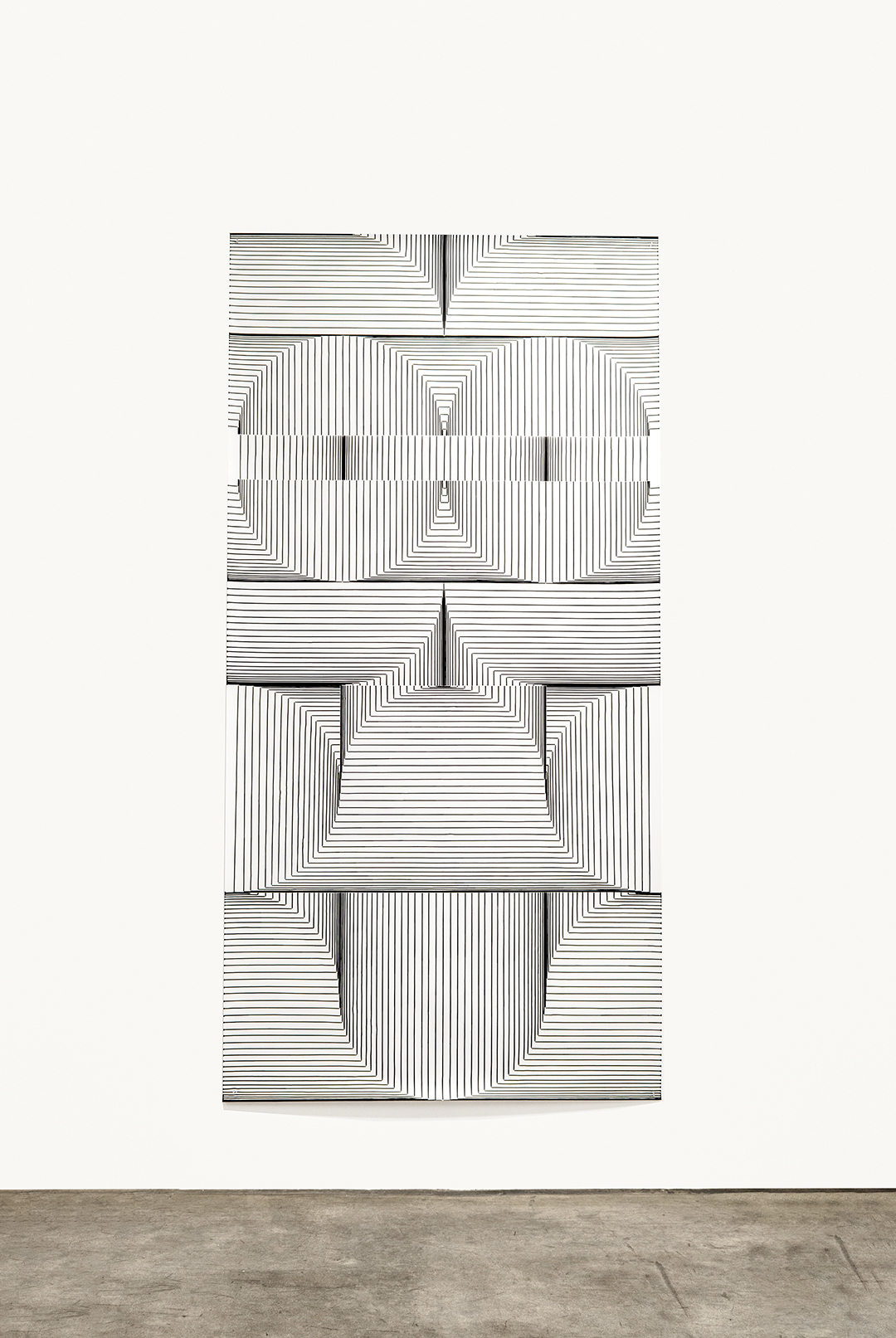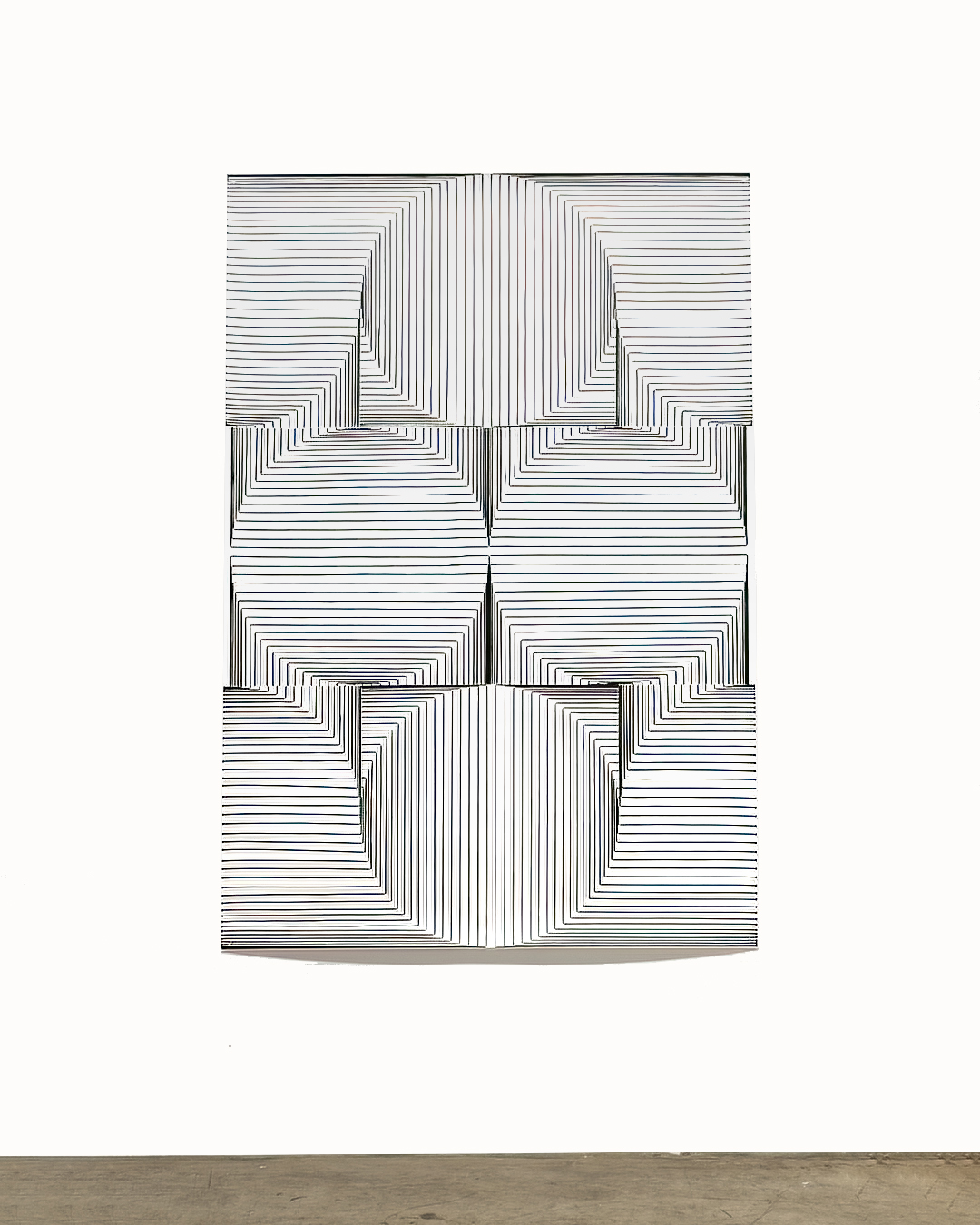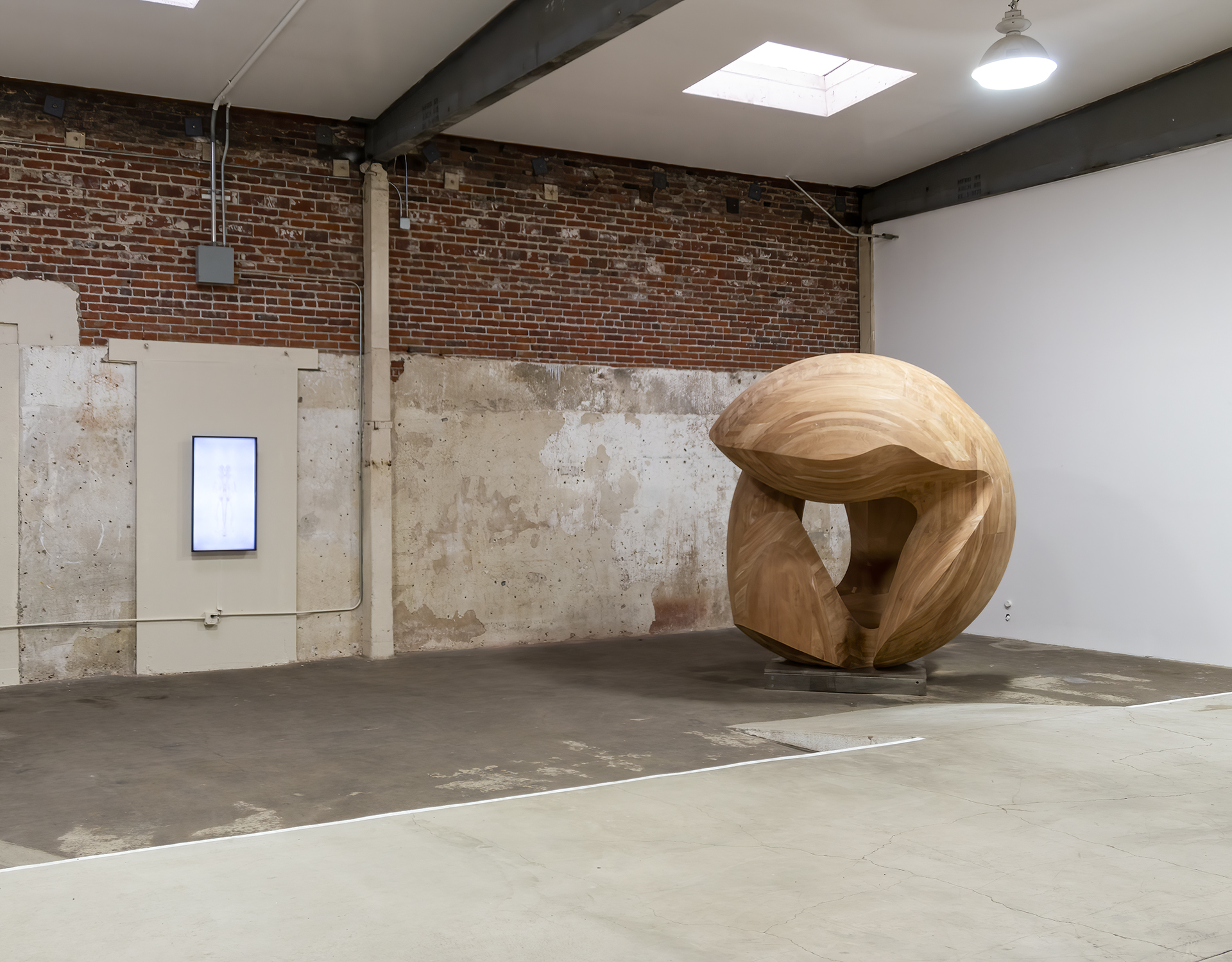 Corporeal Installation view 1
Skip Arnold, Jenn Berger, Danie Cansino, Douglas Tausik Ryder
Corporeality features four artists each presenting a single artwork using a different medium to interpret the human form. The show includes renown performance artist Skip Arnold (video), multidisciplinary artist Jenn Berger (sculpture), painter and tattoo artist Danie Cansino (painting) and sculptor Douglas Tausik Ryder (sculpture).
The body has for centuries been interpreted by artists in different parts of the world contributing their own ideas to how and why the human forms should be the subject of their artwork. The body has been featured for its symbolic meaning, as part of a narrative and it has also served as a starting point for artists to abstract from.
Picasso in his painting, Les Demoiselles d'Avignon, was one of the first artists to look at a new way of presenting the human form by melding modern European painting with African tribal art. In this painting he subverts the tradition, opening up the possibilities to interpret art outside of a singular cultural tradition.
The artists in Corporeality have continued this interpretation and reinterpretation of the bodily form, each presenting it in their own style.
Skip Arnold has used his own body as the source for his art. His work has often been looked at as sensational and shocking, but there is also a delicate nature to his presentation that is underscored by a humorous yet poetic approach. Once you peel back the layers of his work, it becomes apparent that it is less about the body itself, and more about his own persona, revealing his real human vulnerability.
Jenn Berger is known for working in a variety of media and often, in a larger than life scale. Her inventive use of material is on full display in The Blob, a wonderful large scale sculpture that is reminiscent of the paleolithic sculpture Venus of Willendorf. Rather than purely representing a symbol of the human form, her sculpture's extreme scale makes the viewer reflect upon his/her own body versus the gallery space and the grand sculpture, positioning it into a surreal dynamic. Berger's work takes you on a journey into a world outside of your own reality catapulting you into a wonderland where everything is possible.
Danie Cansino a recent graduate from the USC MFA program is both a tattoo artist and an accomplished painter. Before starting her studies at USC, she apprenticed under the renown tattoo artist Big Ceeze. In her painting, featured in the exhibition, he can been seen tattooing Cansino. Her intriguing artwork presents the duality of her career as a painter and tattoo artist as well as portraying the high-low and the new-old of the multicultural mix of her own personal journey.
Douglas Tausik Ryder is known for his large scale wooden sculptures. For this exhibition he presents Venus the largest wooden yet sculpture he has created to date utilizing his CAD cam system. Although the work is initially created by a mechanical system its actually assembly, out of the dozens of individual pieces, is done by hand. There is very evident when one approaches the sculpture closely. The meeting point of one piece to the other creates a subtle pattern across the sculpture. Pattern meets Form in an assembly individuality sculpted components that form a greater whole.