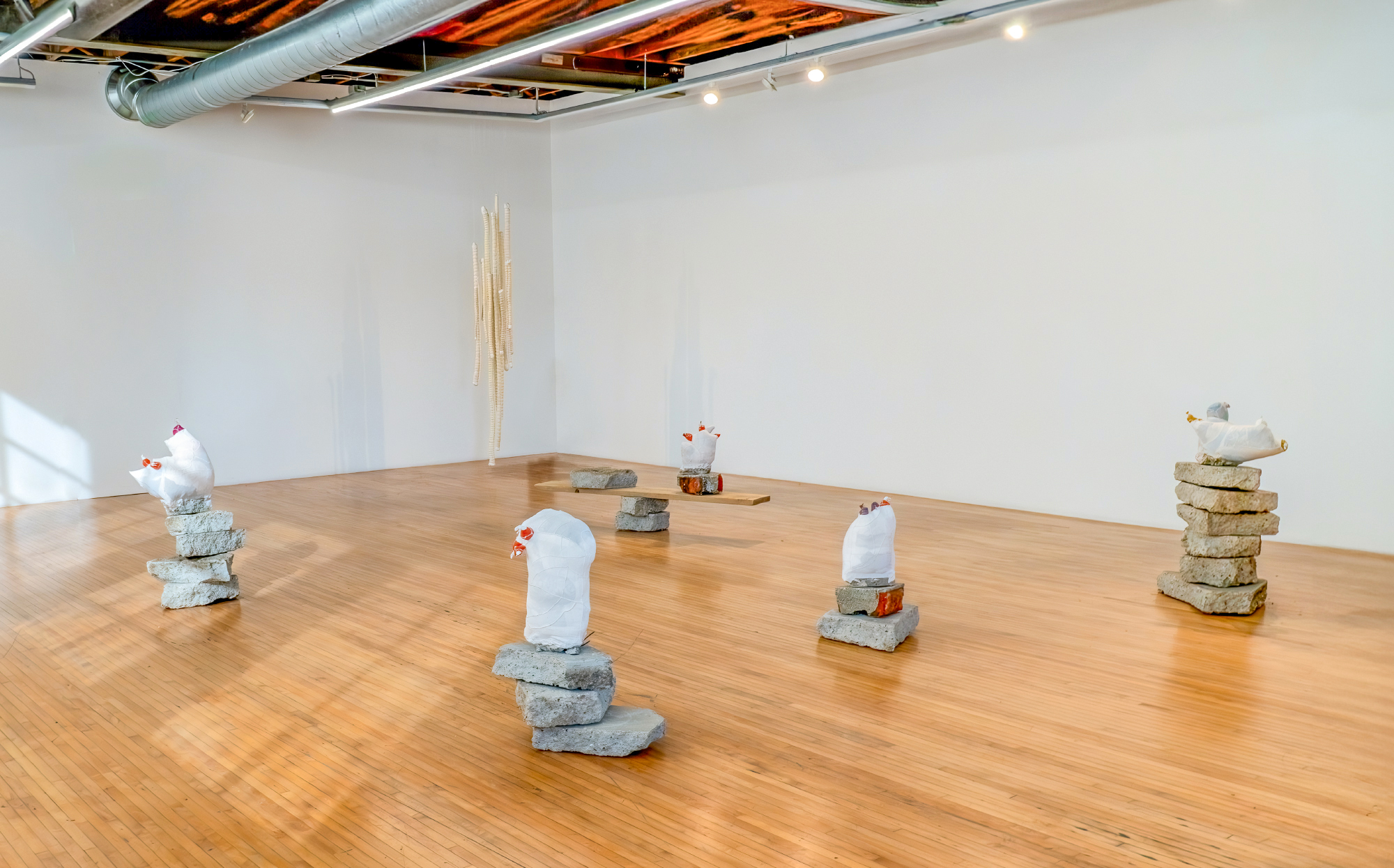 Exhibition Dates: September 30 - November 4, 2023
Opening Reception: Saturday, September 30 from 5 - 7pm
Adams' Concrete & Revolutions brings together two distinct yet interconnected bodies of work: intricate drawings of repeated organic revolutions and sculpture built from discarded freeway concrete and the artist's own detritus.  The work invites contemplation on the movement of time, the power of repetition, and transformation of the mundane.
Rendered through similar, repeated gestures,  Adams' intricate drawings, reflect on rhythm, time, and a creative mark making process that unfolds in reaction to each previous gesture. Her meticulous organic forms invite consideration on relentless repetition and the willingness to engage time at a slow, studied pace.
Using discarded concrete fragments and personal cast-offs, Adams' sculpture gives new life to discarded materials.  The various materials, imbued with their own history and meaning, are transformed into objects that evoke a sense of rebirth, albeit awkward, even monstrous new forms of life.
These material transformations invite a reconsideration of how we assign value to what is discarded.  The sculptural forms, their awkward, semi-transparent stitched skins, interrogate notions of domesticity and the hidden aspects that lie beneath the surface of our lives.
Adams addresses material value through the act of repurposing and re-contextualizing material.  Her work gives new meaning to what has been deemed unremarkable, transforming ordinary materials and repetitive patterns, creating a space for contemplation and a renewed sense of wonder.