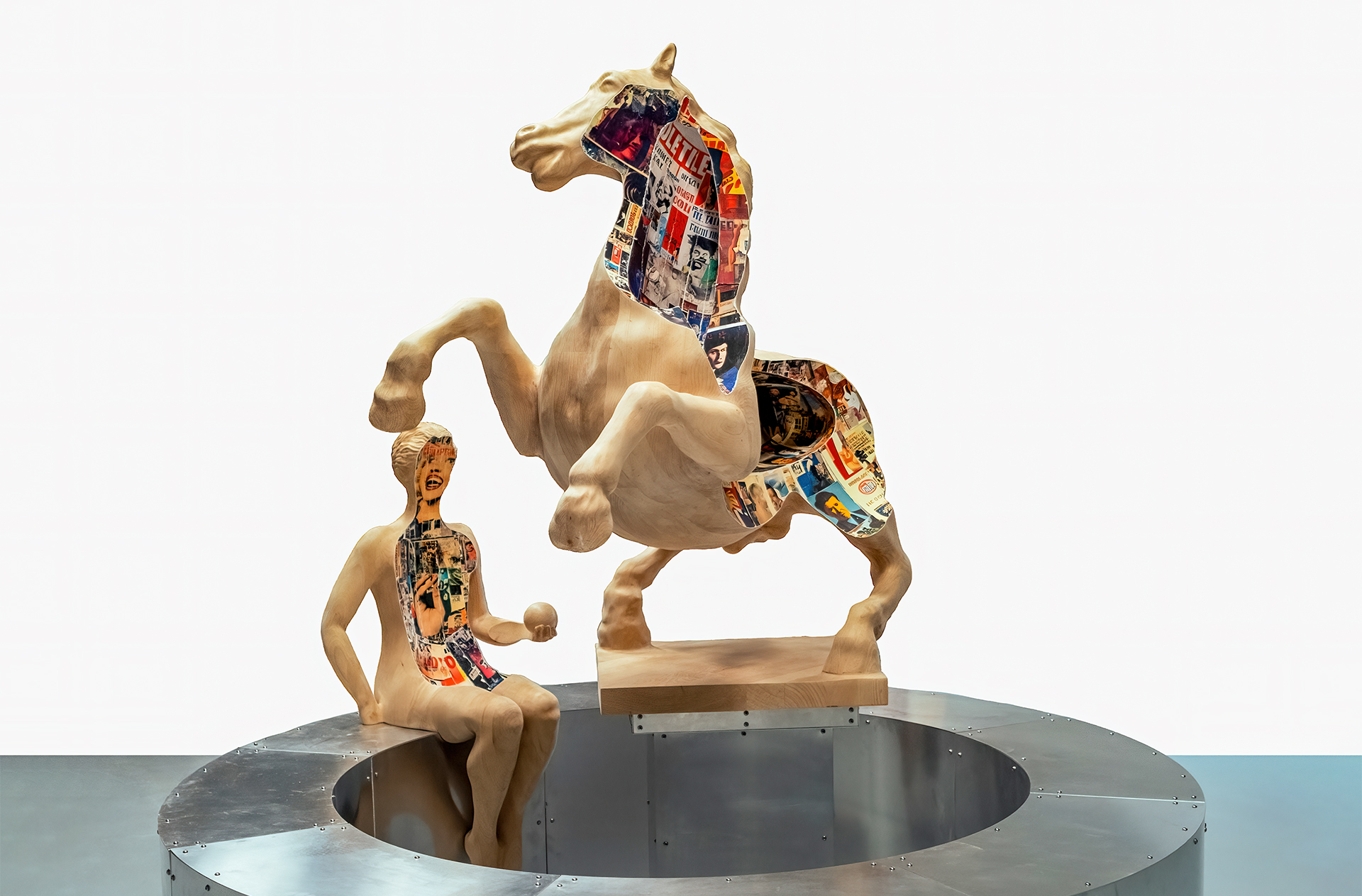 Exhibition Dates: March 11 - April 22, 2023
Opening Reception: Saturday, March 11 from 4 - 7PM
PRJCTLA is pleased to announce Your Myth Here by Douglas Tausik Ryder, the artist's first solo exhibition in the United States after moving to England's countryside at the onset of the pandemic. This is the artist's first show expanding his woodworking and digital medium to include AI and collage.
Your Myth Here presents a series of five large-scale new works, which stand up to 9 feet tall. The monumental pieces explore the role of traditional sculptures and collective ideas within a society absorbed by mass media.
The exhibition showcases the artist's new thematic collection of sculptures, highlighting the link between dream and mass media represented by computer-assisted woodworking sculptures and Artificial Intelligence-aided collages to finish the pieces. By literally hollowing out familiar cultural subjects and replacing them with artificially generated and distorted "mass media," the artist fills the void and replaces it with a new translation.