Gallery One - Keith Walsh and Kent Young - WALSH AND YOUNG
Gallery Three - HK Zamani - PROTAGONIST - ERASURES
Gallery Two - Agapito Miniucchi - COLLAGES AND SCULPTURES
PRJCTLA is hosting its second group of exhibitions in May featuring three Los Angeles based artists Keith Walsh and Kent Young (in a duo-solo exhibition), HK Zamani (in a solo show) and Italian artist Agapito Miniucchi (in a solo project).
The space has been open by appointment due to the COVID pandemic but we hope to open with a more traditional schedule in the near future. Please contact us at prjctla@gmail.com to schedule an appointment to see the exhibitions.
The gallery has been expanded providing additional areas in the rear of the building enabling us to concurrently host larger group shows and multiple solo exhibitions. The new space will also include a dedicated projection room. PRJCTLA will continue to have a strong online presence on Instagram (@prjctla), on the gallery website (www.prjctla.com) and on a 3D platform that is accessible through the gallery's website.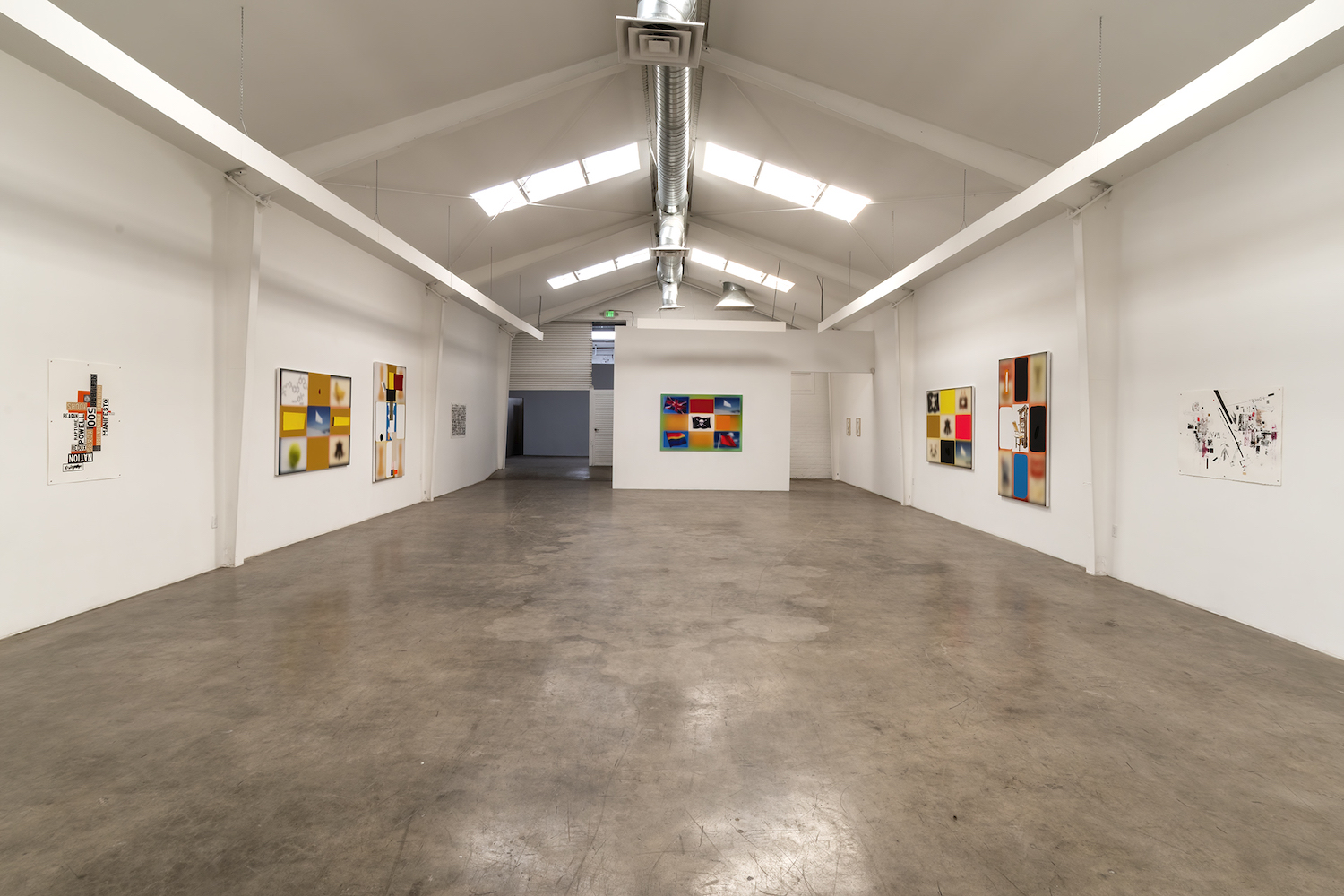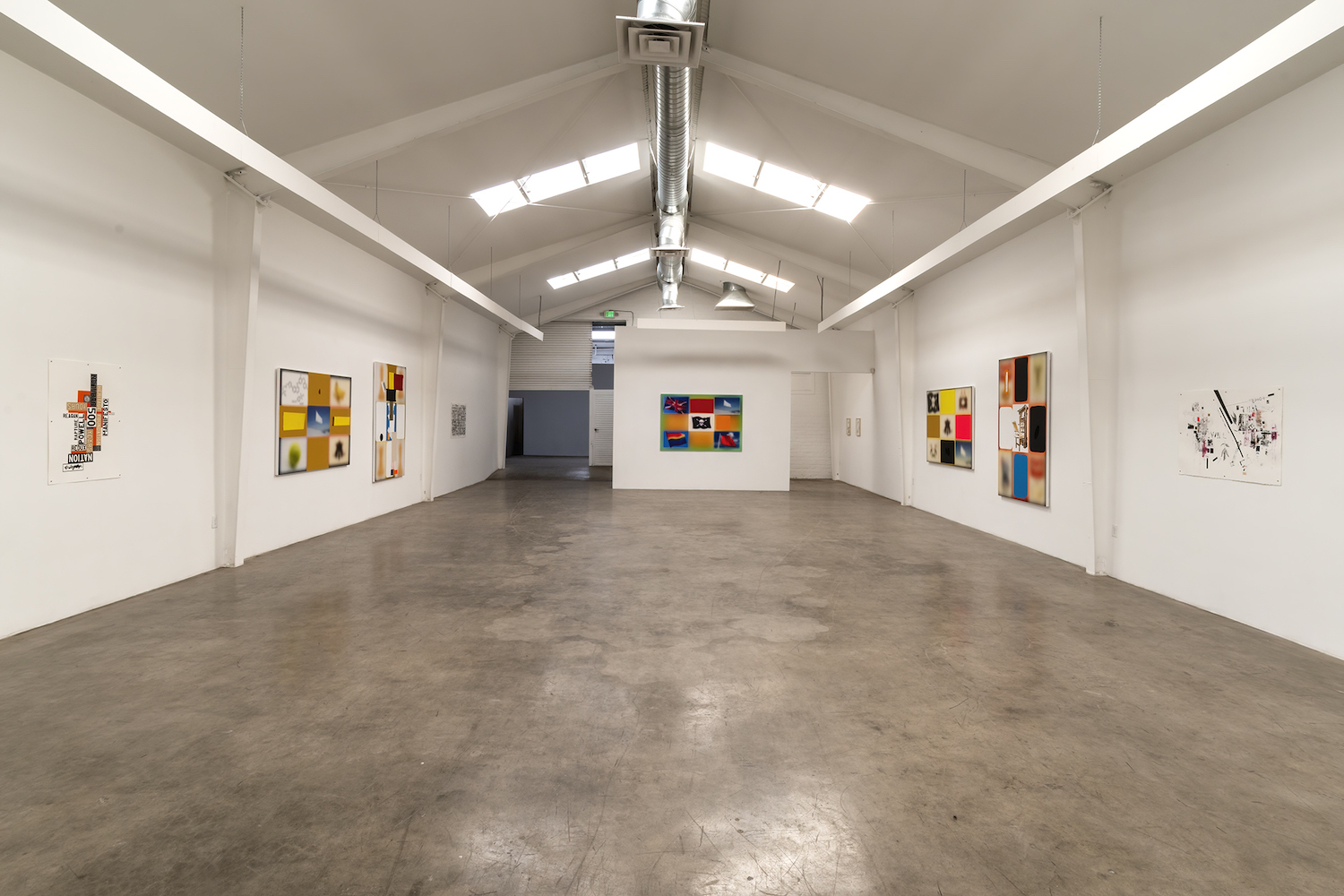 FRONT GALLERY - WALSH AND YOUNG
The front gallery space will host a "dual solo exhibition" with Los Angeles based artists Keith Walsh and Kent Young. The show, titled Walsh and Young, does not revolve around a thematic approach but rather around the dynamic interaction, confrontation and dialogue of two artists' works within a single space.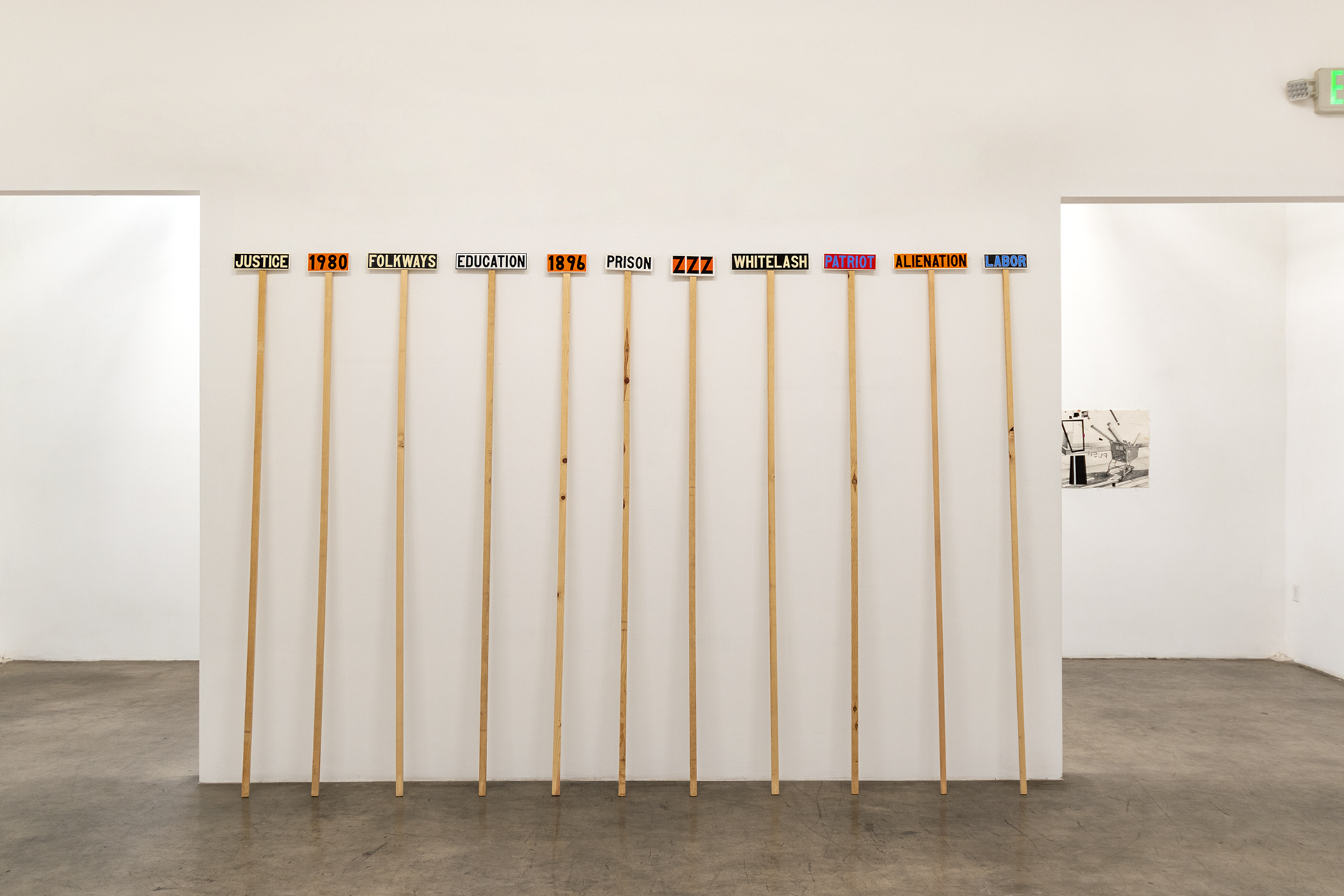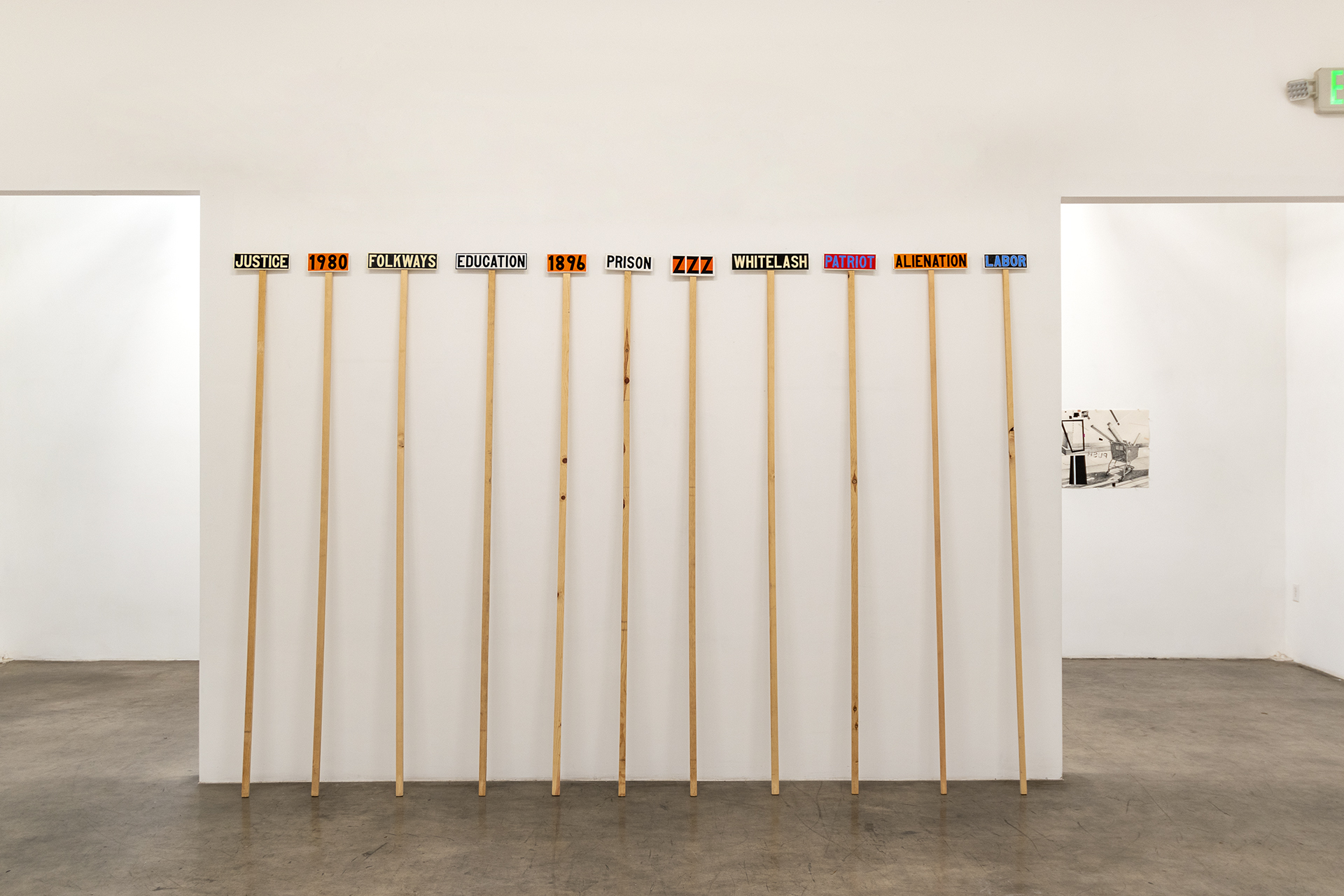 Keith Walsh's works were made between 2014 and 2020. He selected examples from this body of work that would elicit a conceptual or experiential correspondence with the work of his fellow artist, Kent Young, also featured in PRJCTLA's front space.
Walsh's drawings, paintings, and sculpture, are examples of several visual phases of Walsh's continuous work which unfolded during the Obama and Trump years. They mark a trajectory of his investigation of the dialectical and interlocking histories of American democracy and politics. From the 1960's liberalism and civil rights, to Black Power and the socialist left, they reach out to the present time. The formal or stylistic shifts from one phase to another are transcended by the presence of language, which documents the shifts in the artist's research, understanding and recollection of these historical periods, as well as the degrees of authorship which can be found in his voice as a white artist and ally.
Keith Walsh lives in Inglewood, California. He has been exhibited at numerous venuesincluding most recently at The Dallas Biennial at Permanent Research Project, Dallas, TX, Los Angeles Municipal Gallery, Kleefeld Contemporary Art Museum, Long Beach CA, Long Beach City College, CA, Golden West College, Huntington Beach, SoLA, Los Angeles, Gregory Escalante Los Angeles, CB1, Ochi Projects, Los Angeles, and Elephant, Los Angeles. His work has been featured in Artforum, Artsy, Art and Cake, Artillery, Artweek, Hyperallergic, The LA Times, the LAWeekly, and Visual Art Source, among others. Walsh earned an MFA in Studio Art from the School of the Museum of Fine Arts Boston and Tufts University in 1992. LA County Museum of Art and Berkley Museum of Art.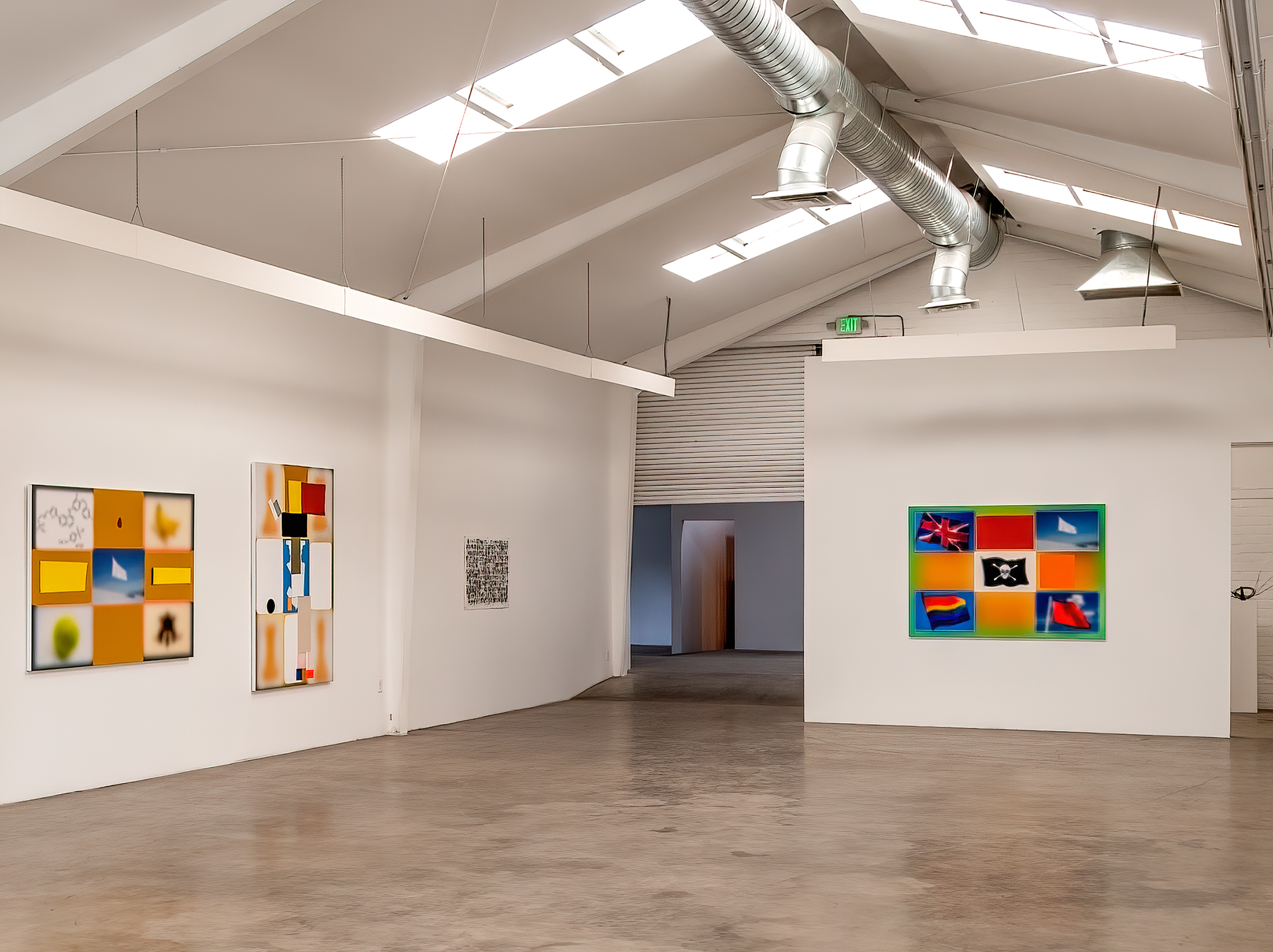 Kent Young presents an ongoing series of works on canvas that are sourced from the mass amount of information and imagery found in popular culture. Shifting and distorting their appearance he reforms the images creating own psychological and personal narrative.
The idea of a recipe is the conceptual framework for these pieces. The ingredients are: the symbolic, the poetic, the tragic, and the comic. Or, if you prefer, the metonymic, the metaphoric, the sublime, and the insouciant.
The constant distortion of what is perceived challenges and invites the audience's imagination to come out and play.
Los Angeles-based, Kent Young (b. 1964, Dallas TX) received an MFA from CalArts in 1991, and a BFA from North Texas State U. (UNT) in 1987. He has exhibited nationally and internationally at such notable venues as The Whitney Museum, NYC; Exit Art, NYC; Artists Space, NYC; ACME, LA; Rosamund Felsen Gallery, LA; Fred Hoffman Gallery, LA; Weatherspoon Museum of Art, Greensboro NC; PILOT Project, Dusseldorf; Stalke Galleri, Copenhagen; and Kunsthalle Lophem, Belgium.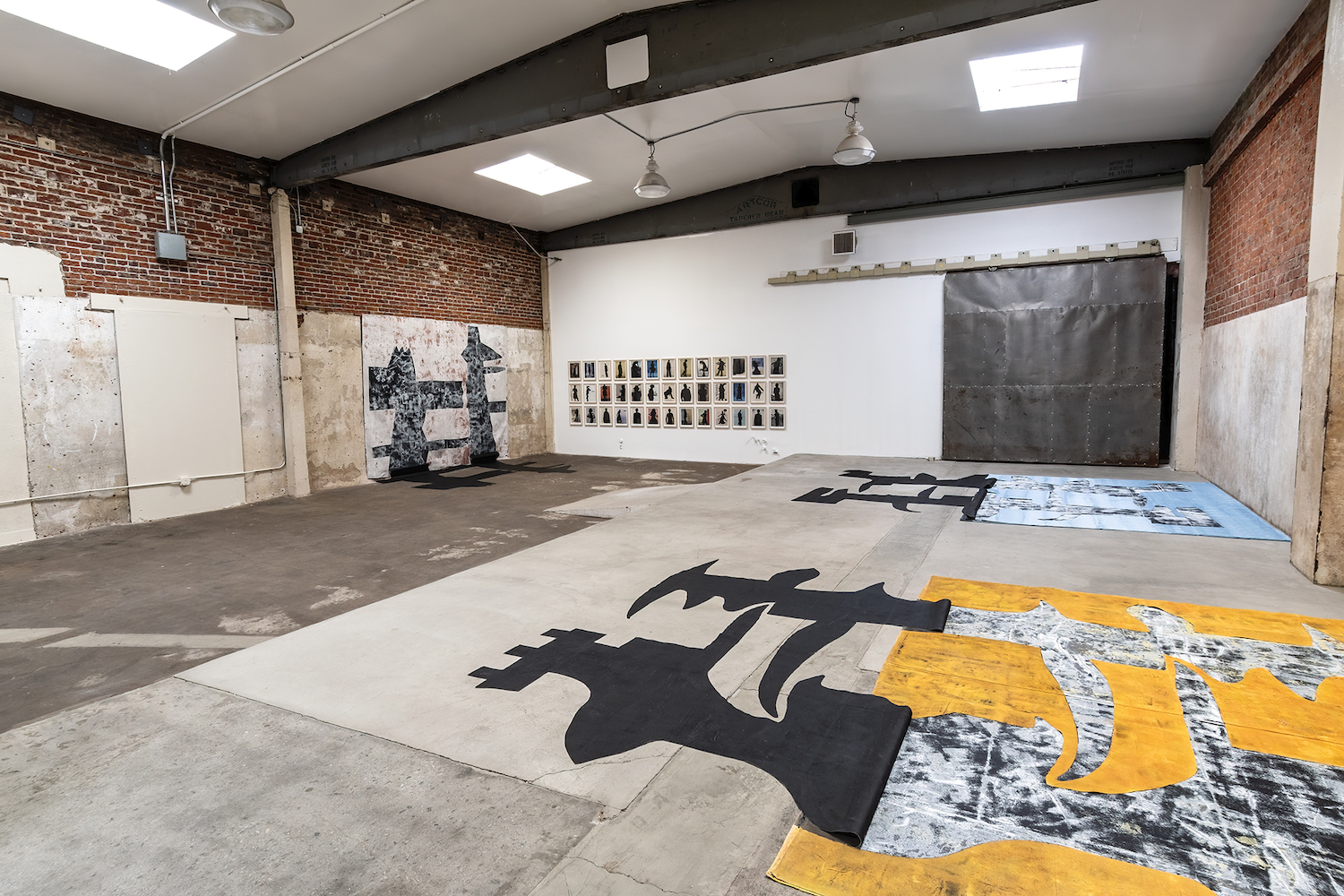 GALLERY THREE - PROTAGONISTS AND ERASURES
The third exhibition, in the new space of the gallery, will feature works by HK Zamani. Being more raw than the other spaces, the back gallery provides a less traditional look and different from the usual "white cube". Zamani's work engages this space perfectly, proving a wonderful dynamic between the art and its environment.
Zamani's new works, "Protagonists," allow for an unpredictable shifting of possibilities and imaginings in a dialogue between painting and sculpture, as well as mirroring, through their various juxtapositions, the cultural duality and overlap that the artist brings to his work.
His "Erasures" challenge class consciousness, standardization and expectation. The obscuring of found images cancels their conventional orthodoxies while embellishing and empowering them to suggest both their primal origins and a potential undiscovered future.
HK Zamani is a multidisciplinary artist, and founder of PØST, an alternative exhibition space in Los Angeles, where more than five hundred exhibits have been hosted. He has exhibited extensively. He's a recipient of COLA and CCF Grants, and is in the collections of LA County Museum of Art and Berkley Museum of Art.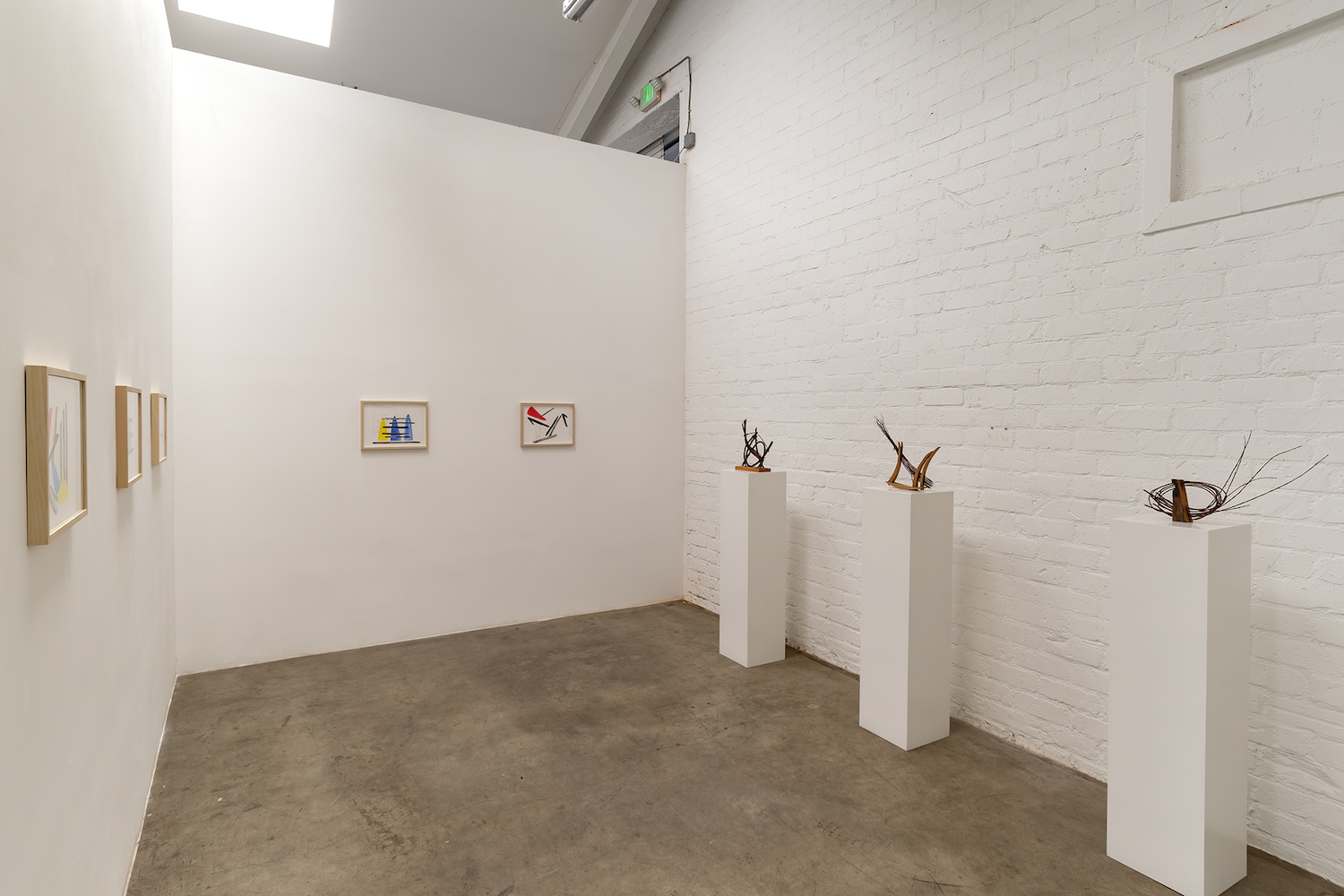 GALLERY TWO - COLLAGES AND SCULPTURES
The smaller project space will feature a solo exhibition of recently created collages (2021) and older sculptures by 97 year old renown Italian artist Agapito Miniucchi.
Miniucchi, most known for his monumental sculptures, has a very diverse approach to his artistic oeuvre which includes sculpture, painting, ceramics, drawing, printmaking and collage.
His newest collages are reminiscent of his earlier watercolors and ceramic plates in which he used simple yet powerful gestures to form stark and dynamic compositions. The featured sculptures are studies and often serve as maquettes for larger monumental works.
Miniucchi has been featured in exhibitions throughout Italy, including the Venice Biennale, and Europe. He has also had solo exhibitions in New York and Tokyo. Many of his works are in US collections and museums such as The Lannan Foundation, the San Diego Museum, Albright Knox Museum, and amongst others.