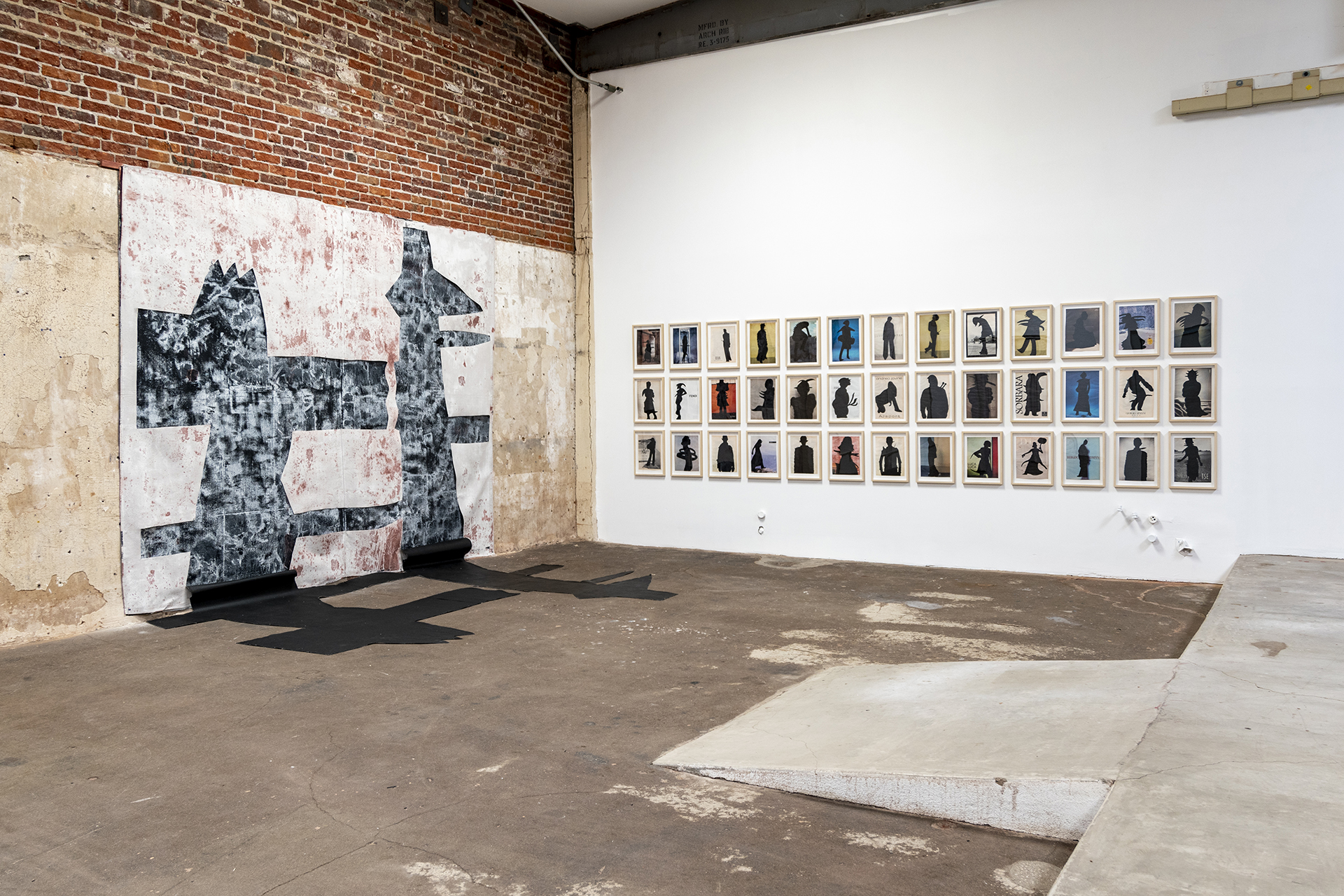 Protagonists and Erasures
Los Angeles, CA - PRJCTLA is pleased to present Los Angeles-based HK Zamani in his first exhibition at the gallery.
HK Zamani's new works, "Inadvertent Protagonists," allow for an unpredictable shifting of possibilities and imaginings in a dialogue between painting and sculpture. Mirroring, through their various juxtapositions, the cultural duality and overlap he brings to his work.
His "Fashion Erasures" challenge class consciousness, standardization and expectation. The obscuring of found images cancels their conventional orthodoxies while embellishing and empowering them to suggest both their primal origins and a potential undiscovered future. 
Being more raw than the other spaces, the back gallery provides a less traditional look and different from the usual "white cube". Zamani's work engages this space perfectly, proving a wonderful dynamic between the art and its environment.
HK Zamani is a multidisciplinary artist, and founder of PØST, an alternative exhibition space in Los Angeles, where more than five hundred exhibits have been hosted. He has exhibited extensively, is a recipient of COLA and CCF Grants, and is in the collections of LA County Museum of Art and Berkley Museum of Art.