Exhibition Dates: November 19 - December 23, 2022
Opening Reception: Saturday, November 19 from 3 -6pm
PRJCTLA is pleased to present the Dutch artist Rob Voerman in the gallery's first solo exhibition with the artist.

Fourteen years after Voerman's presentation at the Hammer Museum as part of "Hammer Projects", Voerman will show a large site-specific installation at PRJCTLA that encompasses, many of his now well known, investigations into material conveying his view on the world and its current socio-political structures.The work explores both the US and Europe and its extreme polarization. His work, which visitors can actually enter, will consist of a large collage of imagery of conspiracy-theories and fake news, a car and Voerman's typical colored windows.

The work of Voerman, which consists of both photography, sculpture, printmaking and installation-art, has been shown in many parts of the world and is part of major collections like MoMA in New York, the Hammer Museum in Los Angeles and Stedelijk Museum in Amsterdam.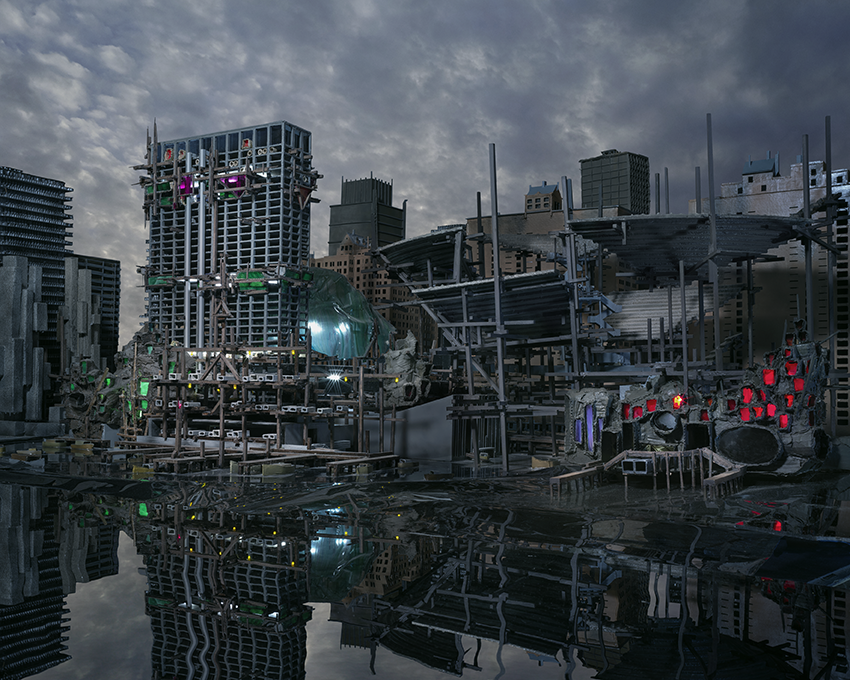 Rob Voerman
UN-1, 2020
Pigment print 
22 x 27.6 inches
Edition of 10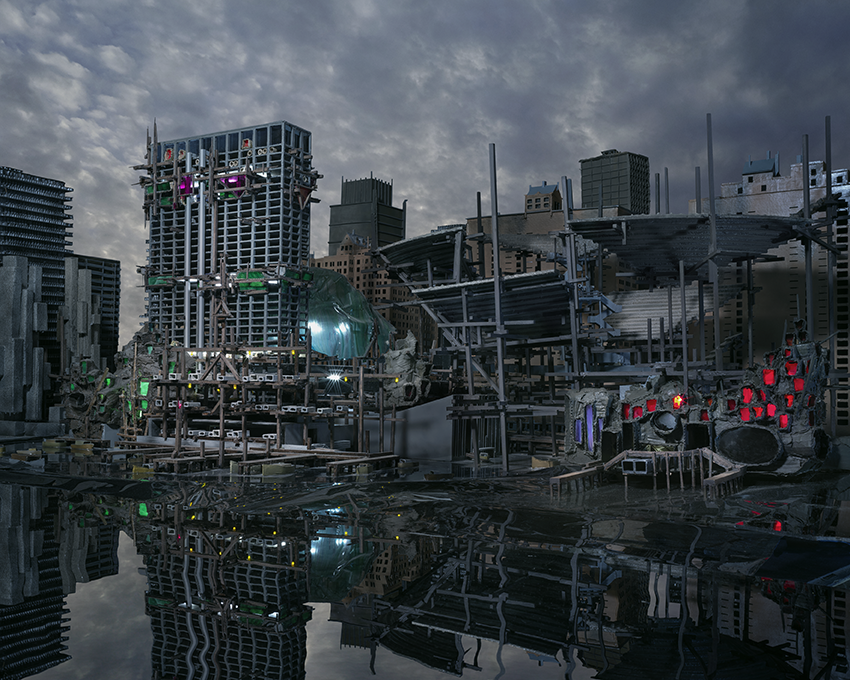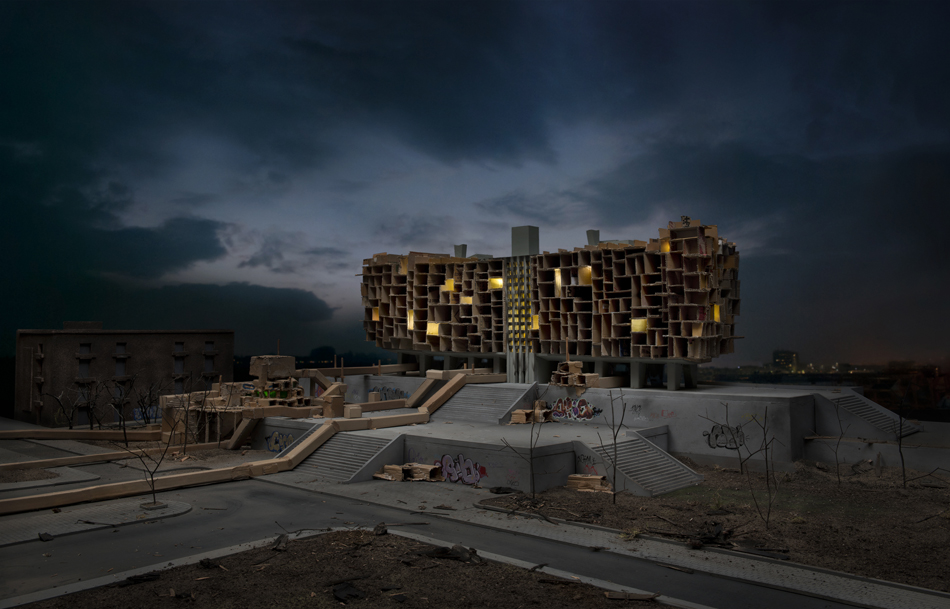 Rob Voerman
Unité, 2014
Pigment print
13.4 x 20.9 inches
Edition of 7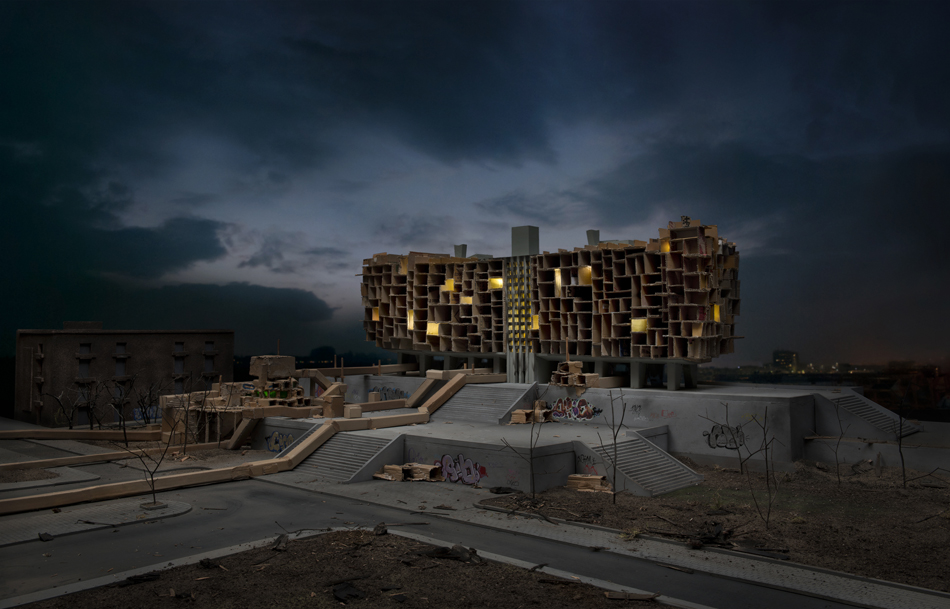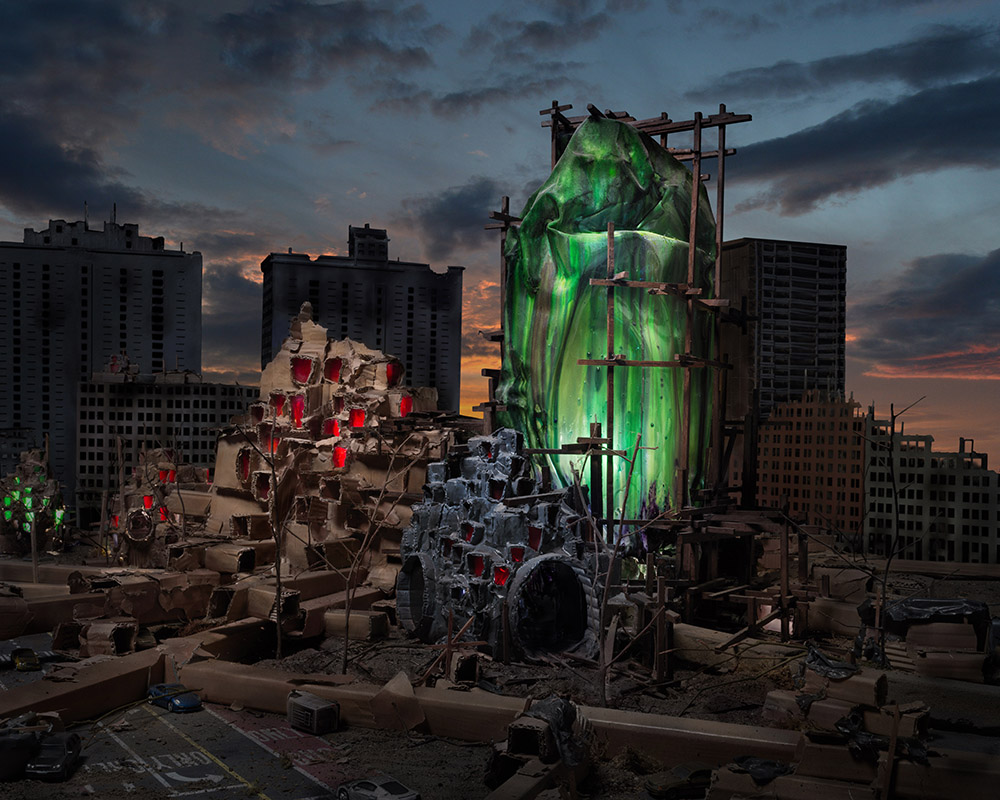 Rob Voerman
Untitled, 2020
Pigment print
27.6 x 34.5 inches
Edition of 10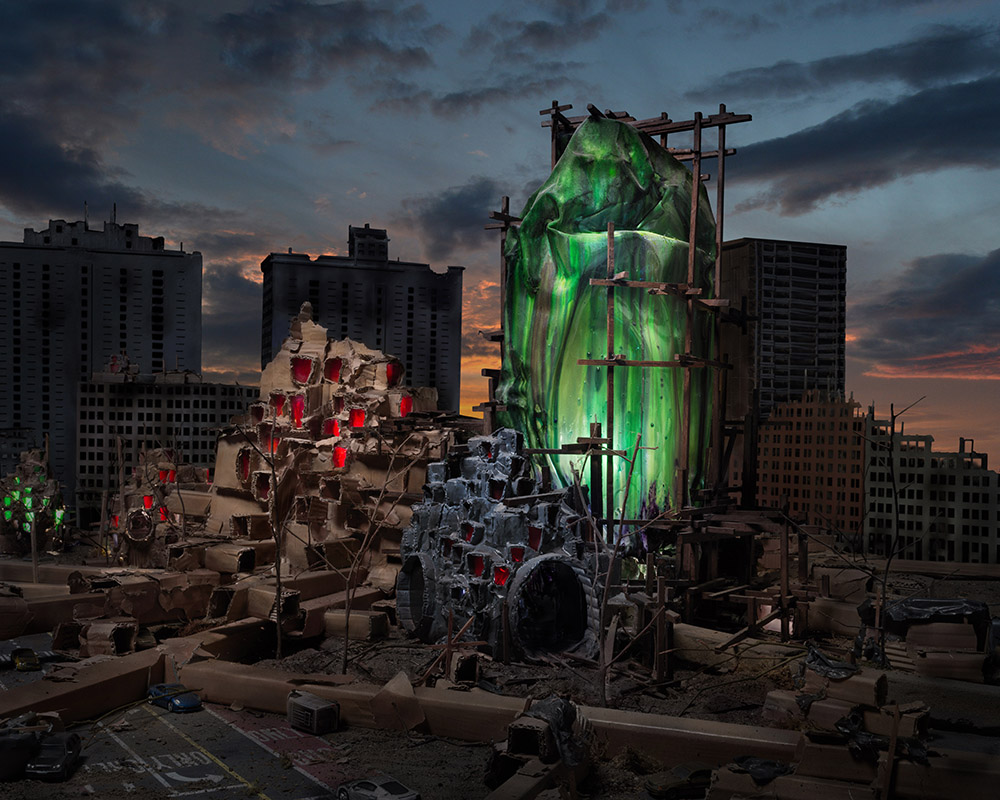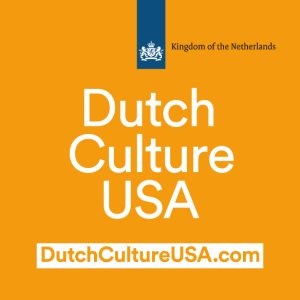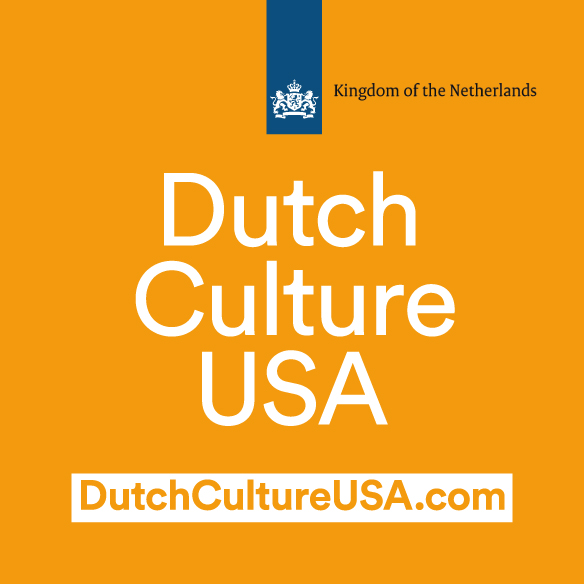 The Rob Voerman exhibition "Mind the Gap" was in part made
possibleby a generous contribution from Dutch Culture USA.